Using Image-Editing Software Filters on Your Digital Photo
Using Image-Editing Software Filters on Your Digital Photo
If you want to apply a change to an entire area of your digital photo, you can use a filter in your image editor. Almost all filters in image-editing software (if that software supports filters, of course) have the same basic format: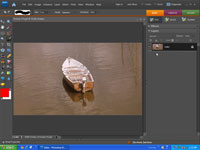 1

Select the layer to which you want to apply the filter.

This figure shows a selected layer in Photoshop Elements. You can apply filters only to the active layer. If your photo has only one layer, this is a moot point.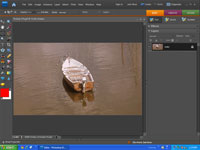 2

If you want, limit the filter's effects to a selection.

Use one of the various selection tools before you apply the filter, like in this figure. If you don't make a selection before you apply a filter, the filter is applied to the entire active layer.