How to Sharpen Your Digital Photo in Image-Editing Software
How to Sharpen Your Digital Photo in Image-Editing Software
Use your image-editing program's Sharpen tool, if it has one, to "paint" sharpness in only those places in your digital photo where you want things to look clearer or crisper. To use a Sharpen tool in your image-editing software: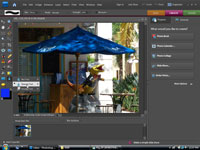 1

Turn on the Sharpen tool by selecting it from your image editor's toolbox or menu.

This figure shows the Sharpen tool selected in Photoshop Elements.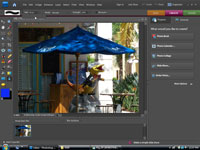 2

Set your brush size, as shown in this figure.

The size you pick controls how big an area is sharpened with each click or drag of the mouse.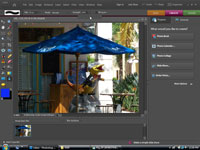 3

Set the strength for your sharpening effect.

A good default value is 50%, but you can raise or lower that level as needed by dragging the slider or other control, as this figure shows.