How to Fix an Underexposed Digital Photo
How to Fix an Underexposed Digital Photo
If your take a photo that you love but it's underexposed, you can rescue the image in your image-editing software. Many image editors let you correct underexposed pictures, making them underexposed no more. This is how you do it in Photoshop Elements: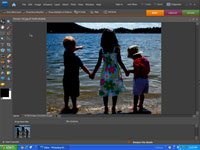 1

Open your image editor and choose File→Open.

Navigate to your underexposed image and click OK. The image opens in your image editor.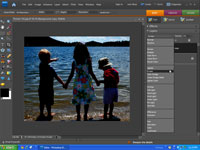 3

In the Layers palette, change the duplicated layer's blend mode to Screen.

This blend mode brightens the image considerably.