How to Fade a Filter in Your Image-Editing Software
How to Fade a Filter in Your Image-Editing Software
Your image-editing program's filters, also called plug-ins because you can install or remove them independently, can change the look of your digital image in a variety of ways. Some filters correct less-than-perfect images, and some filters enhance your images in a variety of ways. But sometimes, you don't want the full effects of a filter applied to your image. You can fade a filter to soften its effect, as shown in Photoshop Elements (though most image editors have a similar procedure).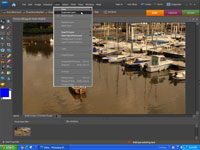 1

Choose Layer→Duplicate Layer and click OK in the dialog box that appears.

You start out by applying the filter to a layer, which gives you more control over your changes.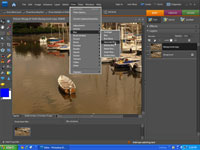 2

Apply your desired filter to the duplicate layer.

Using the duplicate rather than original image makes is less likely that you'll corrupt your original image, if you don't like the effects of the filter or make a mistake.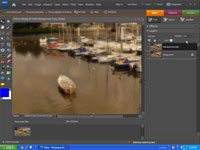 3

Use the blend modes and opacity settings to merge the filtered layer with the original unfiltered image.

These controls are located on the Layers panel.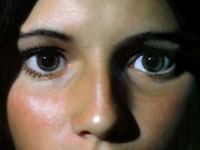 4

(Optional) With the Eraser tool, selectively erase portions of your filtered image to enable the unfiltered image to show through.

For example, if you applied a Gaussian Blur filter to soften a harshly lit portrait, try erasing the blurred portion that covers the subject's eyes to let the unblurred eyes of the layer below show through.