How to Take Publicity and PR Photographs with Your Digital Camera
How to Take Publicity and PR Photographs with Your Digital Camera
You take publicity photos to make someone or something famous, and PR (public relations) photos to make someone or something likeable. You, as the photographer with digital camera at the ready, need to create publicity and PR pictures that do their intended job. As such, you must realize that publicity and PR photos don't revolve as much around a particular subject as they do a particular purpose.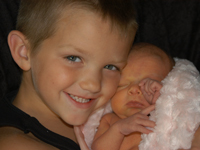 1

Create your composition around a message.

PR and publicity photos all want to convey a particular message. Keep your message in mind at all times.
2

Keep It Simple, Silly (KISS).

Exclude everything that doesn't help convey the message out of the photo. You don't want viewers of the picture to become interested in something else that they find more compelling.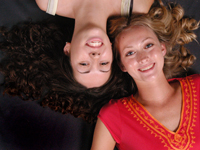 3

Look for unusual angles and subjects.

The viewer needs to take notice of your photo, so make it interesting.
4

If you're shooting a PR picture, you must represent the person or product accurately.

If you don't, your image loses credibility and reputable news media won't run it. That doesn't mean you're obligated to picture every defect and problem, only that you shouldn't deliberately use your photographs to mislead the audience.
5

If you're shooting a photo for publicity, forget about accuracy.

Nobody takes your efforts seriously, anyway. Your photos are desirable only if they're a bit over the top and perhaps more than a little sensational.