How to Take Pictures of Animals
How to Take Pictures of Animals
With practice, you can get great photos of animals (whether they're your pets or wildlife). Though you can't get animals to pose for a picture, you can capture quality animal images by following some guidelines. To shoot a picture with an animal subject: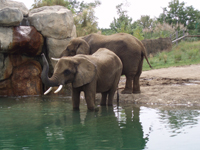 1

Get as close as possible to the animal.

Use a zoom or telephoto lens for photographing wild animals. Small animals, such as birds, require you use a strong telephoto lens to fill the frame from far away. Bird photographers can expect to spend more money on equipment because they need a better zoom lens and the proper support for it.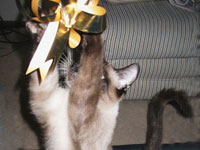 2

Snap photos that show something characteristic of the animal.

A kitten playing with ribbon or a dog sleeping at its master's feet speak volumes about their respective personalities.
3

Aim for an appropriate background.

A shot of a cat stalking a bug is much more effective in the backyard than in the kitchen.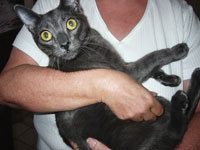 4

Frame the animal as the dominant subject of the composition.

You want the animal to be the focus of the photo, as opposed to getting lost in the background.
5

Be patient.

Nature photography is often a combination of planning, luck, and patience. When photographing wildlife, choose locations where you have a high probability of seeing the animal you want to photograph, take the proper gear, then wait patiently for that lucky shot to happen.
6

Be calm and quiet.

Obviously, if you make a ruckus in the woods, the wildlife you hope to capture is going to leave. Likewise, if you find your puppy adorably playing with her stuffed animal and you race across the room screaming for someone to get your camera, your puppy will quit playing and turn her attention to you (to figure out what your problem is). The shot is lost.