How to Change the Volume of Your Digital Camera's Sound Effects
How to Change the Volume of Your Digital Camera's Sound Effects
Digital cameras are big on sound effects. Some cameras play a little ditty when the camera is turned on, make a beeping sound to tell you about an adjustment, and emit a little shutter sound when you take the picture. These sounds may not be appreciated in every picture-taking setting, though. To quiet your noisy digital camera: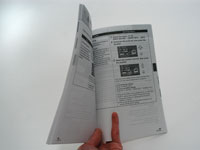 1

Check your camera's documentation, such as the manual.

Make sure your camera allows you to mute (or, at least, turn down the volume on) those sound effects somewhere in its menu.