Camera manufacturers design and create digital single-lens-reflex (dSLR) cameras for different audiences. This enables them to meet the needs of a wide range of people and sell more cameras. It gives you the freedom to choose a camera with the features, capabilities, and price that you want.

The following sections organize these market segments into three broad categories, each featuring cameras designed and priced to appeal to that audience. If you shop around, you'll see that Canon and Nikon have more than one dSLR in each category and are constantly updating their lineup. Not all camera manufacturers compete so heavily across the board.
Consumer dSLRs
Compared to more expensive cameras, consumer-level dSLRs are less expensive, smaller, lighter, more convenient, and less intimidating. They have a plethora of automatic modes and are easy to use. They use different image sensors, processors, and other technologies than more expensive dLSRs. This limits their performance, by comparison, but makes them affordable.

Consumer dSLRs are great cameras for the beginner or cost-conscious consumer. They range from entry-level models priced under $400 to more advanced consumer-level models that cost near $1,000. At this level, cameras are most often sold as kits. This typically means that a basic zoom lens is sold with the camera body. The lens increases the overall cost slightly compared to buying the body only, but most people like the convenience of having everything they need to get started in one box. These dSLRs are usually made from polycarbonate and their image sensors are cropped-frame.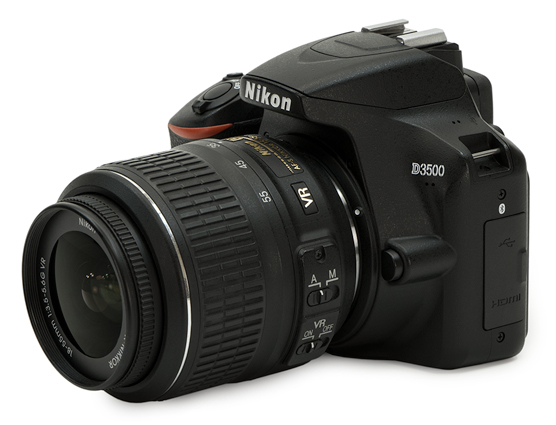 The Nikon D3500 is a good example of an entry-level consumer dSLR.
If you want more features and a bit more performance out of your dSLR, shop at the high end of this category. You will find cameras that have higher maximum ISO speeds; better, articulated monitors; faster frame rates; and more options compared to entry-level models. They are also often slightly larger.
All dSLRs can take fantastic photos. Don't let the consumer or entry-level distinction make you think they are toys. They're not — especially when combined with a good lens. These cameras just aren't designed to perform in all situations or to be as customizable as more expensive cameras.
Mid-range models
Mid-range dSLRs are priced roughly between $1,000 and $1,500. They include a mix of enthusiast- and pro-level features. This makes them a great choice for photographers who want a serious upgrade from a consumer-level camera and an inexpensive back-up option for professionals.

Mid-range dSLRs often have faster maximum shutter speeds than the less expensive models, and: faster flash-sync speeds; faster frame rates; better viewfinders (depending on the manufacturer); slightly larger LCD monitors with greater pixel counts; more professional setup options; a better autofocus system with more autofocus points; more custom shooting modes; more precise metering; and better battery life. They're also sealed against the weather and may have a top LCD panel to display shooting information.

Although this level of camera is considered light by professional standards, these cameras are larger and heavier than consumer dSLRs. Magnesium alloy is often used to strengthen the camera body. This figure shows the Canon EOS 90D.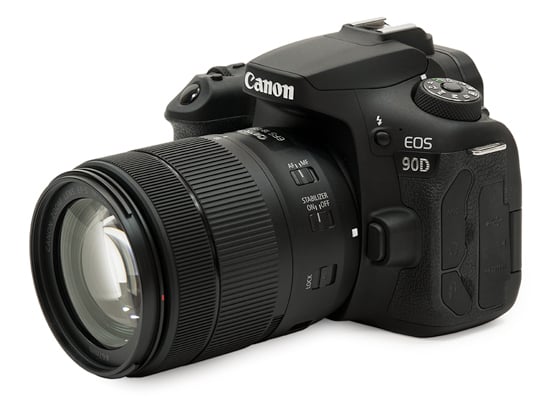 Mid-range cameras add even more power and features.
Professional cameras
Professional dSLRs are designed to excel in a professional setting. They have all the bells, whistles, features, and performance that pro photographers need. These cameras are large and rugged. They weigh more than lower-level dSLRs and are made from magnesium alloy, are weather sealed, and have more features than consumer or mid-range models. They also shoot faster, focus better, and provide more reliable metering. You'll find flagship models (the best model a company sells), cropped-frame and full-frame dSLRs at this level.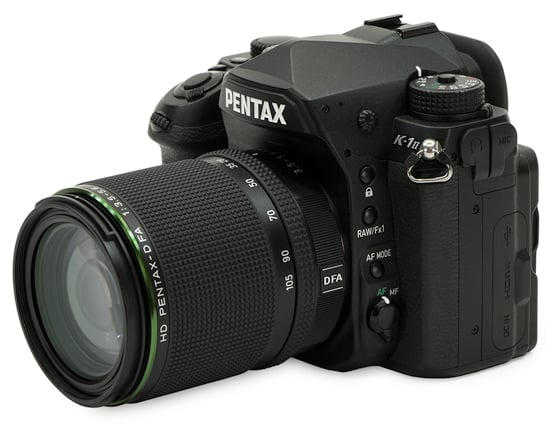 The full-frame Pentax K-1 Mark II is the flagship of the Pentax dSLR line.
Professional dSLRs that range from $1,500 to $2,500 have performance and form-factor compromises that keep them relatively affordable. Ultra-high-end professional dSLRs run between $2,500 and $7,000. For example, both the Canon EOS-1D X Mark II and Nikon D6 full-frame camera bodies list for approximately $6,500. These cameras represent the pinnacle of a company's dSLR lineup. They have the best sensors, image processors, autofocus and metering systems, and ISO performance, along with a whole host of other premier features. Simply put, they are the best cameras you can buy in the 35mm equivalent digital SLR format.
About This Article
This article can be found in the category: