How to Trim a Goat's Hooves
How to Trim a Goat's Hooves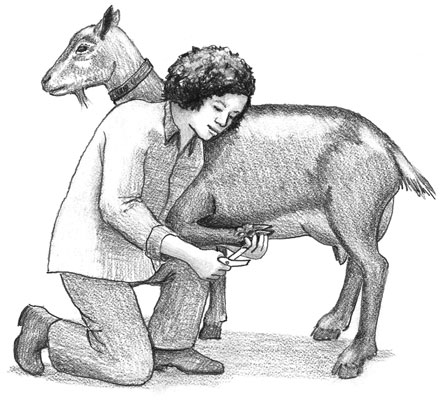 15
Lift the foot to be trimmed, bending it back at the knee.
Bend the leg before you begin clipping a hoof.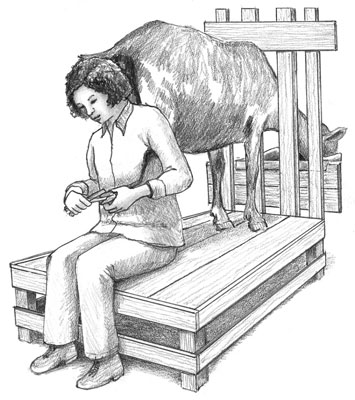 25
Sit behind the goat to trim back hooves.
Sitting behind and against the goat gives you more control over it.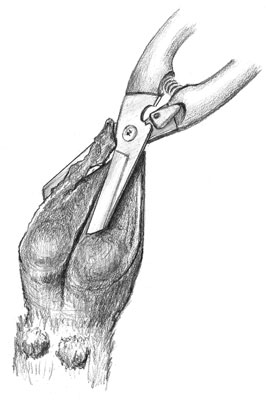 35
Trim the folded-over or overgrown sides of the front wall of the hoof one at a time.
First trim off any growth on the front walls of the hoof.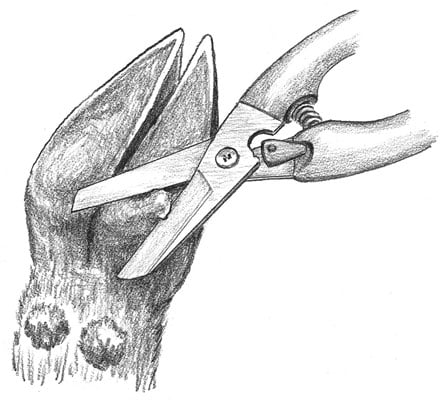 45
Trim the heel gradually so that it is even with the sole.
Be careful not to cut too deep. If you begin to see pink tissue, stop. You can always trim a little more later.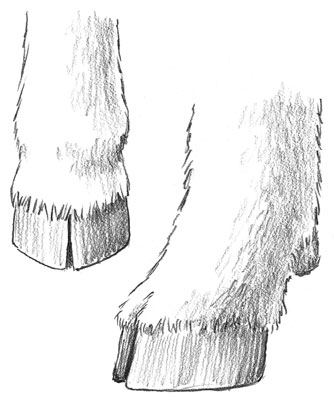 55
Repeat with the other three hooves.
A goat stands on a properly trimmed hoof at about a 45-degree angle.