How an Increase in r Affects the Appearance of Hydrogen Wave Functions
How an Increase in r Affects the Appearance of Hydrogen Wave Functions
In a hydrogen atom, the wave functions change as you change the orbital radius, r. So what do the hydrogen wave functions look like? Given that


looks like this:


Here are some other hydrogen wave functions: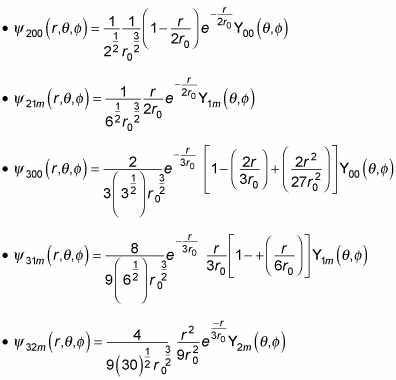 Note that


behaves like rl for small r and therefore goes to zero. And for large r,


decays exponentially to zero. So you've solved the problem of the wave function diverging as r becomes large — and all because of the quantization condition, which cut the expression for f(r) from an exponent to a polynomial of limited order. Not bad.