Leave Feedback on Games for the Galaxy S 4
Leave Feedback on Games for the Galaxy S 4
When you come in to the Play Store looking for games for your Galaxy S 4, remember your best path to finding a good purchase is to read the reviews of those who have gone before you. Although more than a million users have commented on Angry Birds, most games do not have that kind of following.
One could argue that your opinion would not move the overall rating for a frequently reviewed game like Angry Birds. The same cannot be said for others.
A Description page before you download it to your phone will have the option to Install, and the feedback areas are grayed out. The Description page after you download it to your phone will offer the options to Open or Uninstall, and the feedback areas are active.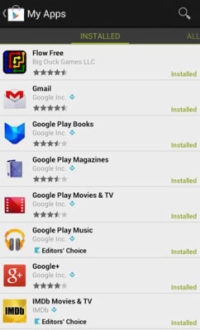 2

Tap My Apps.

This brings up the applications that you've downloaded, as shown. The Play Store does not distinguish between games and apps. They're all in the same list.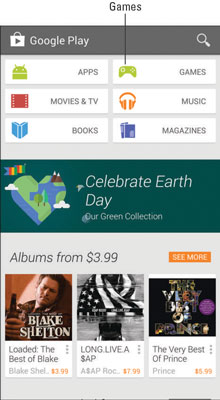 3

Tap the game for which you'd like to leave feedback.

Tapping the title of the game normally brings up the game description shown in the figure. After you've downloaded a game, however, a Rate & Review section appears that lets you leave feedback.
5

Tap the number of stars that you believe this game deserves.

The right image of the figure shows the result for a five-star review.

You then make a name for yourself and enter any comments. You cannot enter comments without first choosing the number of stars for this game.
6

When you're done, tap OK.

Your comments are sent to the Play Store for everyone to see. For the sake of the system, make sure that your comments are accurate!