How to Add Contacts as You Dial on Your Samsung Galaxy S 4
How to Add Contacts as You Dial on Your Samsung Galaxy S 4
One of the nifty little features offered on your Samsung Galaxy S 4 to make your life easier is the ability to add contacts as you dial. No more jumping through hoops to manually add your contacts unless you want to. Just follow these steps:
1

Tap the Phone icon.

When you first bring up the Phone application, it brings up the keypad with a blank screen.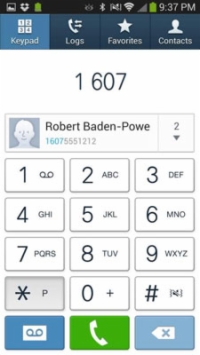 2

Start dialing the number.

When you start entering the first number, you get a pop-up that asks if you want to Add to Contacts.

Be patient. As you continue to type, your phone tries to guess whose name you are typing. Your phone sees that the digits you have typed are included in the phone number for your good buddy Robert Baden-Powell. As a courtesy, it tries to offer you the ability to save your tapping finger and just call Robert.

If Robert isn't the right one, you can see that there is another person with that number sequence in your Contacts list. If you mean to call the other person and not Robert, you can tap on the 2, and one of these contacts will be called.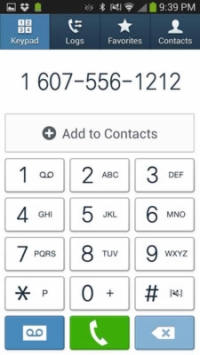 3

If you're dialing a new number for the first time, just keep on typing.

It will take those digits until it no longer recognizes the number. Eventually it gives up.

Keep on typing until you have the complete number dialed.
4

When done typing, tap Add to Contacts.

This will save the contact to your phone.
5

Tap Save to Phone.

This brings up the option to save it as a new contact or to add this phone number to an existing contact.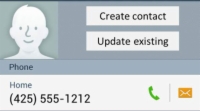 6

Tap Create Contact.

An empty contact profile appears.

Enter as much information on this contact as you want.
7

Tap Save at the top of the screen.

This contact will soon be synced with your Gmail account.