How to Take Pictures with Your iPhone
How to Take Pictures with Your iPhone
You can use the Camera app to take pictures with your iPhone. The iPhone Camera app icon appears on the Home screen, and unless you moved things around, it's positioned on the upper row of icons, all the way to the right and adjacent to its next of kin, the Photos icon.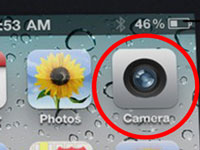 1

On the Home screen, tap the Camera app icon.

This tap turns the iPhone into the rough equivalent of a Kodak Instamatic — minus the film, of course.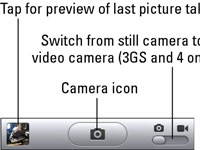 2

If you're using the iPhone 3GS or 4 camera, make sure the switch at the bottom-right corner of the screen is set to Camera mode rather than Video mode.

The on-screen button is under the little picture of a camera, rather than the little picture of a video camera.
3

Keep your eyes fixed on the iPhone display.

The first thing you notice on the screen is something resembling a closed camera shutter. But that shutter opens in about a second, revealing a window into what the camera lens sees.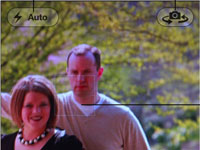 4

Aim the camera at whatever you want to shoot.

You get to use the iPhone's brilliant 3-1/2-inch display as your viewfinder.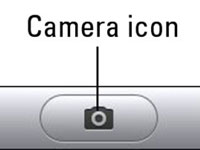 5

When you're satisfied with what's in the frame, tap the icon that resembles a camera at the bottom of the screen.

You'll experience momentary shutter lag, so be sure to remain still. When the shutter reopens, you see the image you shot, but just for a blink. The screen again functions as a viewfinder so that you can capture your next image.
6

Repeat Steps 4 and 5 to capture additional images.

The iPhone camera button can be supersensitive. Be careful: A gentle tap is all that's required to snap an image.