For Seniors: Sync iPhone 4S Contacts Using iTunes
For Seniors: Sync iPhone 4S Contacts Using iTunes
You can use your iTunes account, accessed from your computer, to sync contacts between e-mail accounts such as Yahoo! or Gmail and your iPhone 4S Contacts application. This sync works in both directions: Contacts from the iPhone are sent to your e-mail account, and contacts from your e-mail account are sent to the iPhone.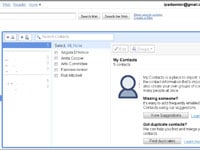 1

Connect your iPhone to your computer using the Dock Connector to USB Cable.

Syncing your Gmail and iPhone Contacts begins with the physical connection of the USB cable and Dock connector.
2

In the iTunes application that opens on your computer, click the name of your iPhone (such as Nancy's iPhone).

Your iPhone is now listed in the left navigation area of iTunes.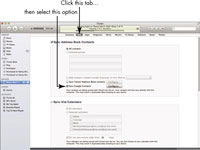 3

Click the Info tab. Click to select the Sync Contacts check box, and then select your e-mail provider.

Enter your account information in the dialog that appears.
4

Click the Sync button.

Your iPhone screen changes to show that syncing is in progress.
5

When the sync is complete, open Contacts on your iPhone.

All contacts have been brought over to it.
6

Unplug the Dock Connector to USB Cable.

You can also use iCloud to automatically sync contacts among all your Apple devices.

You can also use the iTunes Wi-Fi sync feature in iPhone General Settings to sync with iTunes wirelessly from a computer connected to the same Wi-Fi network.