For Seniors: How to Buy Books for Your iPhone 4S
For Seniors: How to Buy Books for Your iPhone 4S
If you've set up an account with iTunes on your iPhone 4S, you can buy books at the iBookstore easily using the iBooks app on your iPhone.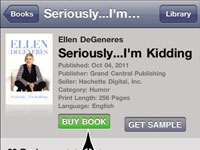 1

When you find a book in the iBookstore that you want to buy, tap its Price button.

The button changes to the Buy Book button. (If the book is free, these buttons are labeled Free and Get Book respectively.)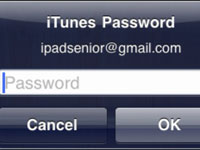 2

Tap the Buy Book or Get Book button.

If you haven't already signed in, the iTunes Password dialog appears.
3

Enter your password and tap OK.

If you have signed in, your purchase is accepted immediately — no returns are allowed, so tap carefully!
4

The book appears on your bookshelf.

The cost is charged to whichever credit card you specified when you opened your iTunes account.

You can also sync books you've downloaded to your computer to your iPhone by using the Dock Connector to USB Cable and your iTunes account or by using the wireless iTunes Wi-Fi Sync setting on the General Settings menu. Using this method, you can find lots of free books from various sources online and drag them into your iTunes Book library; then simply sync them to your iPhone.