Make Windows Vista Look Like Windows XP
Make Windows Vista Look Like Windows XP
If you've worked with Windows XP and like its appearance, you can make Windows Vista look like Windows XP. To make Vista look like XP, follow these steps: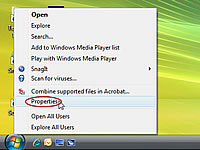 1

Start by changing the Start menu: Right-click the Start button, choose Properties.

In the Properties box, select Classic Start menu, and click OK.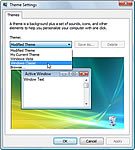 2

Next, bring back the desktop: Right-click a blank part of the desktop and choose Personalize.

Choose Theme and then choose Windows Classic from the Theme pull-down menu. Click OK.