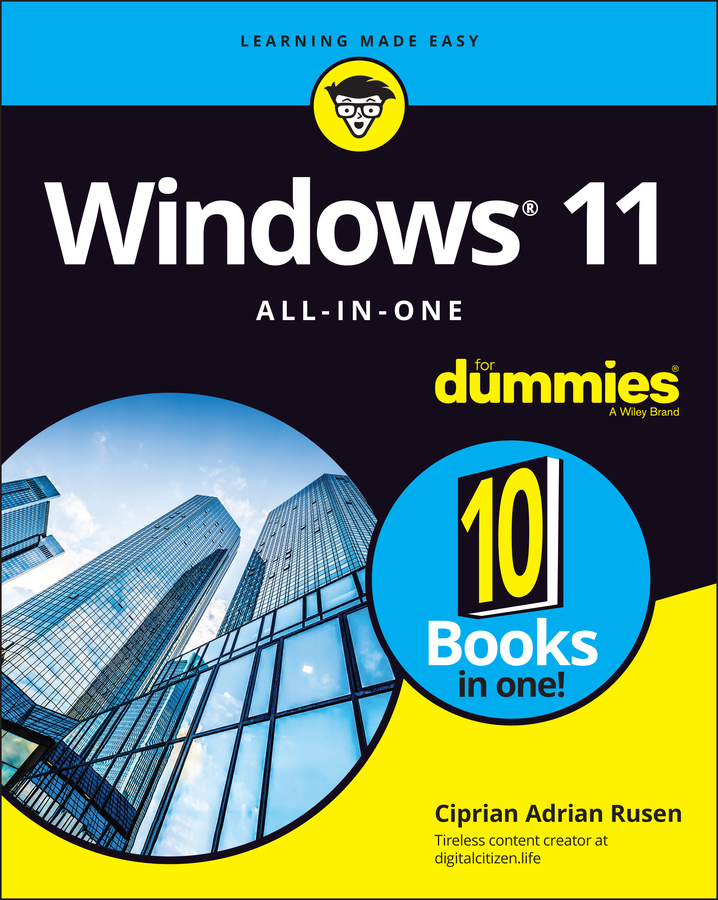 Windows 11 All-in-One For Dummies
By: Ciprian Adrian Rusen Published: 03-22-2022
Get more out of your Windows 11 computer with easy-to-follow advice
Powering 75% of the PCs on the planet, Microsoft Windows is capable of extraordinary things. And you don't need to be a computer scientist to explore the nooks and crannies of the operating system! With Windows 11 All-in-One For Dummies, anyone can discover how to dig into Microsoft's ubiquitous operating system and get the most out of the latest version. From securing and protecting your most personal information to socializing and sharing on social media platforms and making your Windows PC your own through personalization, this book offers step-by-step instructions to unlocking Windows 11's most useful secrets.
With handy info from 10 books included in the beginner-to-advanced learning path contained within, this guide walks you through how to:
Install, set up, and customize your Windows 11 PC in a way that makes sense just for you
Use the built-in apps, or download your own, to power some of Windows 11's most useful features
Navigate the Windows 11 system settings to keep your system running smoothly
Perfect for anyone who's looked at their Windows PC and wondered, "I wonder what else it can do?", Windows 11 All-in-One For Dummies delivers all the tweaks, tips, and troubleshooting tricks you'll need to make your Windows 11 PC do more than you ever thought possible.
Articles From

Windows 11 All-in-One For Dummies
Windows 11
Windows 11 All-in-One For Dummies Cheat Sheet
Cheat Sheet / Updated 02-03-2022
Adjusting to a new operating system, whether you're upgrading from an old version of Windows to Windows 11 or you've purchased a new machine running Windows 11, isn't an easy thing to do. In this cheat sheet, you find out what has changed in Windows 11, what you should and shouldn't do when you start using Windows 11. It also includes how to navigate Windows 11 using keyboard shortcuts, and how to perform touchscreen gestures and commands.
View Cheat Sheet