How to Undelete a File
You can undelete a file if you accidentally deleted it or if you need to otherwise retrieve it. You undelete a file by removing it from the Recycle Bin, which puts it back it in its original location.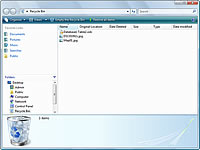 1

Open the Recycle Bin on the desktop.

If the Recycle Bin icon isn't visible on the desktop, click the far left triangle on the Windows Explorer address bar and choose Recycle Bin from the menu that appears.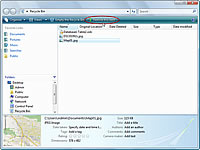 3

Click the Restore This Item button on the toolbar.

The file is removed from Recycle Bin and restored to the folder and disk from which it originated.