How to Log out of Your Windows Account
How to Log out of Your Windows Account
When several people have accounts on the same computer, you can log out to keep the computer on, toasty, and ready for someone else to log on and use it. Logging out of your Windows account is pretty simple: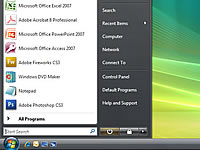 1

Click the Start button.

You can find this button in the lower-left corner of the screen. When you click it, the Start menu appears.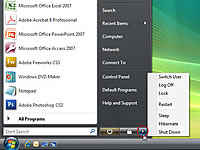 2

Click the Shutdown menu button on the Start menu.

You pull up the Shutdown menu by clicking the triangle button in the lower-right corner of the Start menu.