How to Connect a PC to a Wired Ethernet Network in Windows Vista
How to Connect a PC to a Wired Ethernet Network in Windows Vista
An Ethernet network is a faster way to connect to the Internet. You can connect to a wired Ethernet network in Windows Vista as long as you have a hub or switch and access to a cable, satellite, or other Cat 5/5e network. Although Ethernet networks don't have the portability of wireless networks, they are exponentially faster than the traditional dial-up Internet connections and can be shared by multiple computers.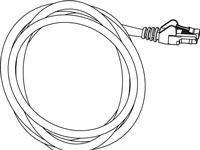 1

Obtain a Cat 5 or Cat 5e Ethernet cable for every computer you will connect to the network.

Cat 5 is a kind of cable used for data transfer. If your home is wired for high-speed access, you may have Cat 5 cable in your walls. You can buy Cat 5 cable at your local computer or office supply store.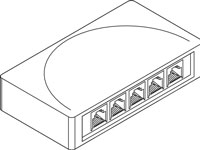 2

Purchase a hub or switch with enough ports for each computer you want to connect.

Switches make for a speedier network, although they cost a little more than a hub. However, in most cases, it's better to invest a few dollars more for the extra performance of a switch. You could also get very sophisticated — for example, like on a company network — and use a router.
3

Turn off all computers as well as the switch/hub, and then use the Ethernet cables to connect each of the computers to the hub.

Plug one end of the Ethernet cable into the switch or hub and the other end into each PC's network adapter (it looks like a fat phone plug).

If you computer doesn't have a network adapter plug, you'll need to install an internal PCI network adapter (or add one to your system using either a USB drive or a PC card slot).
4

Turn on the switch or hub and then turn on the computers.

After the computer starts, you'll need to run the Network Setup Wizard to get your network put together and working.