How to Search the Windows Store for Games
How to Search the Windows Store for Games
Want to see what games will run on the Metro tiled side of Windows 8.1? Head to the Windows Store. The Windows Store offers tons of games. Many of them, including some free ones, are well worth trying. Here's how:
1

On the Metro Start screen, tap or click Store.

The Windows Store appears.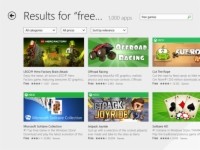 2

In the Search box, in the upper-right corner, type free games and click Enter or tap the magnifying glass.

An enormous array of tiles for games appears.

You can start searching based on Microsoft's assigned noteworthy rating, but you can look at the list based on ratings from actual customers.
3

At the top, tap or click the drop-down box and choose Sort By Highest Rating.

Choosing games is a black art, all by itself, but if you see a game that looks interesting, check it out.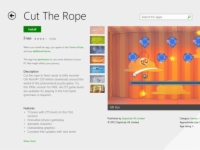 4

Tap or click any interesting game.

The Windows Store shows you a complete description of the game and presents you with an opportunity to install the app.
5

To install the app, make sure you're willing to pay the price, and then tap or click Install.

If there's a charge, verify your billing details and/or provide a password.

While it's downloading, you see a notification at the top of the Windows Store screen. When your app has finished downloading, it appears as a tile on your All Apps screen, just like any other freshly installed Metro Windows Store app.

Unless the game you downloaded is marked (and priced) as an Xbox app, don't bother looking for the game inside the Metro Xbox Game app. It isn't there. It's out with all the other apps. Only Xbox apps get to live inside the Metro Xbox Game world.
6

To run the app, go to the Metro Start screen and, at the bottom, tap or click the down arrow.

The app should appear in one of the lists, and it'll be marked New. To run the app, click or tap it, but if you want to be able to get at it again, right-click the app or slide it down a bit and, in the App bar at the bottom, choose Pin to Start.

Downloading and installing games are one-click easy. Finding them and putting them someplace useful are anything but.