How to Save Attachments with the Windows 8 Mail App
How to Save Attachments with the Windows 8 Mail App
When an attachment arrives in an e-mail through the Windows 8 Mail app, you'll recognize it: It's a large rectangle at the top of your e-mail. The rectangle lists the file's name with the word Download listed directly beneath it.
Saving the attached file or files takes just a few steps.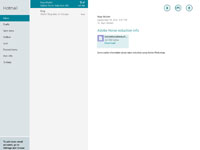 1

Click the word Download next to the attached file.

This tells the Mail app to actually download the file. Until you click the rectangle, the Mail app tells you only the attached file's name and file size. When the download completes, the rectangle turns into an icon representing the newly downloaded file.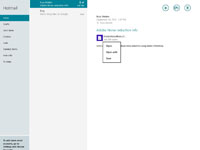 2

When the file downloads to the Mail app, click the attached file's icon and choose Save.

That tells the Mail app to copy the file from your e-mail and save it to a folder in your computer.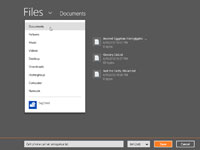 3

Choose a folder to receive the saved file.

The Windows 8 File Picker appears, letting you navigate to a folder.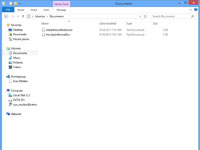 4

Click the word Files in the File Picker's top-left corner and then choose which library to receive the incoming file: Documents, Pictures, Music, or Videos.

Saving the file inside one of your four libraries is the easiest way to ensure you'll find it later.
5

Click the Save button in the File Picker's bottom-right corner.

The Mail app saves the file in the library of your choosing.

After you've saved the file, the Mail app returns to the screen. And, if you notice, the attachment still remains inside the e-mail. That's because saving attachments always saves a copy of the sent file. That's handy because, if you accidentally delete your saved file, you can return to the original e-mail and save the file yet again.

For more information about Windows 8 and its features, explore Windows 8 For Dummies, available online.