How to Set Up MacBook Login Items
How to Set Up MacBook Login Items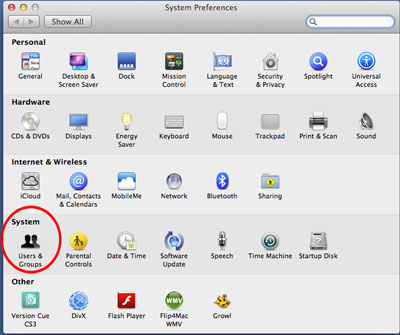 15
Click the System Preferences icon in the Dock, and then click the Users & Groups icon.
Remember, only the administrator can access System Preferences.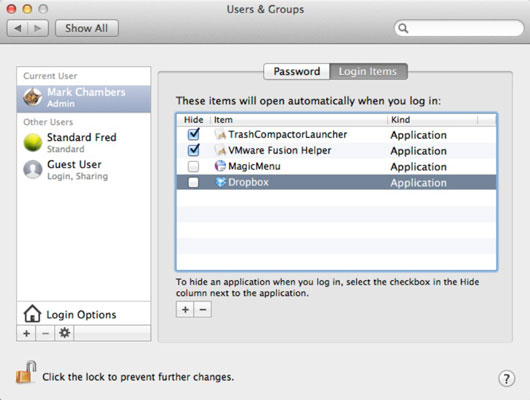 25
Click the Login Items tab to display the settings.
The settings for Login Items will appear.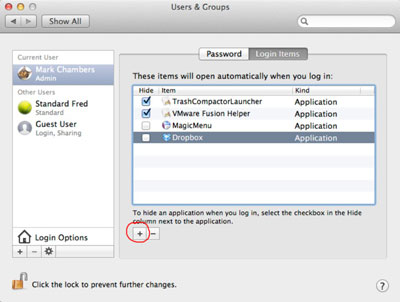 35
Click the Add button (with the plus sign) to display a file selection sheet.
The selection sheet will appear.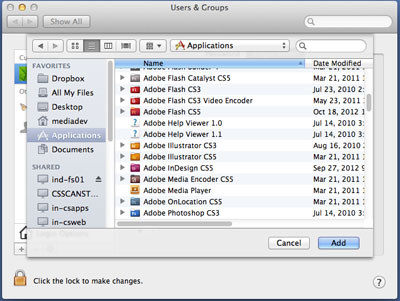 45
Navigate to the application you want to launch each time you log in, click it to select it, and then click Add.
If you're in the mood to drag and drop, just drag the applications you want to add from a Finder window and drop them directly into the list.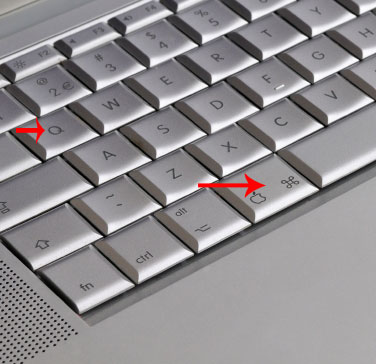 55
Press cmd+Q to quit System Preferences and save your changes.
If the application is running at the moment, you can take an easy shortcut and avoid these steps: Simply right-click the application icon in the Dock and choose Open at Login from the pop-up menu that appears.
Login items are launched in the order in which they appear in the list, so feel free to drag the items into any order you like.