Siberian Huskies
These gorgeous creatures are bred for hearty, northern climates, although they make their homes everywhere. Discover what makes them tick with these easy-to-read articles.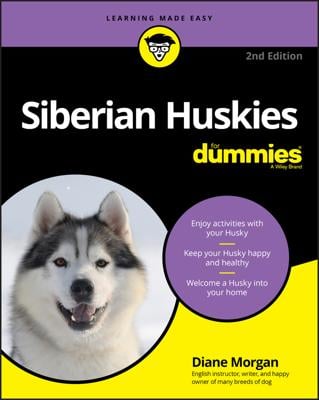 Siberian Huskies
Siberian Huskies For Dummies
Discover how to raise, train, and enjoy your Siberian Husky with this fantastic resource The Second Edition of Siberian Huskies For Dummies offers the most up-to-date information about welcoming a Siberian Husky into your home and loving your new family member. Author and Husky owner Diane Morgan walks you through how to care for these beautiful, curious, and engaging dogs, as she: Suggests ideal methods for adopting and selecting a Husky right for you Examines ways to socialize your new Husky Shares details about Siberian Husky grooming and veterinary care Provides additional information about behavior correction and training Siberian Huskies For Dummies, 2nd Edition is packed full of practical tips about how to raise and have fun with your young or old Siberian Husky. The author shares her advice in plain English for people looking for accessible and approachable information. Perfect for new and experienced husky owners, this guide also belongs on the bookshelves of anyone who's ever considered adopting one of these magnificent animals.
Explore Book
Buy On Amazon