Rabbits
Learn what these bouncy and fuzzy little creatures do when they're not hopping through the forest.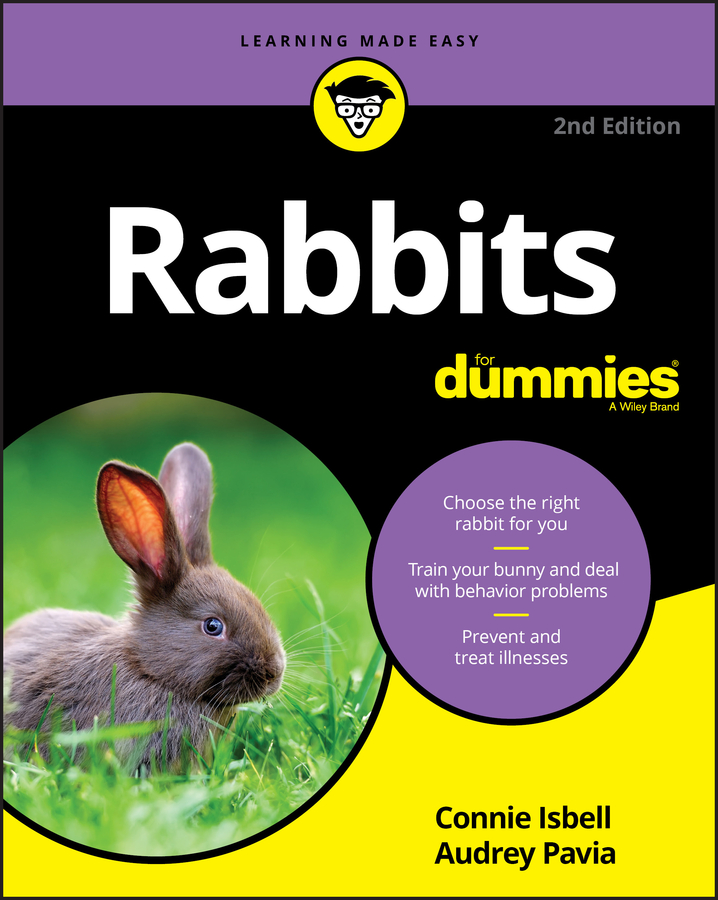 Rabbits
Rabbits For Dummies
Published 04-07-2020
Now updated–a highly informative guide to the joys of bunny ownership Rabbits For Dummies gives readers a well-informed look before hopping headlong into the wonderful world of raising rabbits. From choosing a rabbit and preparing its home to feeding, grooming, and training, this practical guide provides a wealth of hutch-tested tips. Packed with informative photographs and beautifully detailed illustrations, Rabbits For Dummies includes up-to-date veterinary information, explains rabbit body language, advises on treating common rabbit maladies, covers the latest on organic cuisine and homegrown feeding options, and suggests training tips for acclimating a new bunny into the household.P.S. If you think this book seems familiar, you're probably right. The Dummies team updated the cover and design to give the book a fresh feel, but the content is the same as the previous release of Rabbits For Dummies (9781119696780). The book you see here shouldn't be considered a new or updated product. But if you're in the mood to learn something new, check out some of our other books. We're always writing about new topics!
Explore Book
Buy On Amazon