Linux
A favorite of techies everywhere, the Linux operating system lets you get into the nitty-gritty of computer customization. We'll help you set up TCP/IP, walk you through the monitoring of system performance, and much more.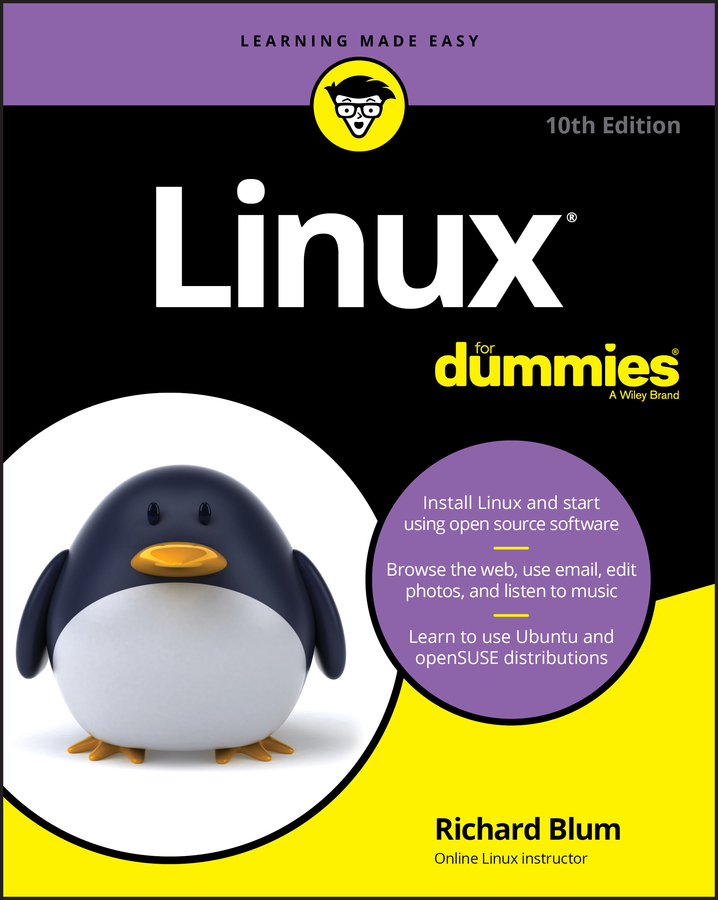 Linux
Linux For Dummies
Published 09-23-2020
Your step-by-step guide to the latest in Linux Nine previous editions of this popular benchmark guide can't be wrong! Whether you're new to Linux and need a step-by-step guide or are a pro who wants to catch up with recent distributions, Linux For Dummies, 10th Edition has your back. Covering everything from installation to automation, this updated edition focuses on openSUSE and Ubuntu and includes new and refreshed material—as well as chapters on building a web server and creating simple shell scripts. In his friendly, no-jargon style, IT professional and tech higher education instructor Richard Blum draws on more than 10 years of teaching to show you just why Linux's open source operating systems are relied on to run a huge proportion of the world's online infrastructure, servers, supercomputers, and NAS devices—and how you can master them too. Study the thinking behind Linux Choose the right installation approach Pick up the basics—from prepping to desktops Get fancy with music, video, movies, and games Whatever your Linux needs—work, fun, or just a hobby—this bestselling, evergreen guide will get you up and coding in the open source revolution in no time at all.
Explore Book
Buy On Amazon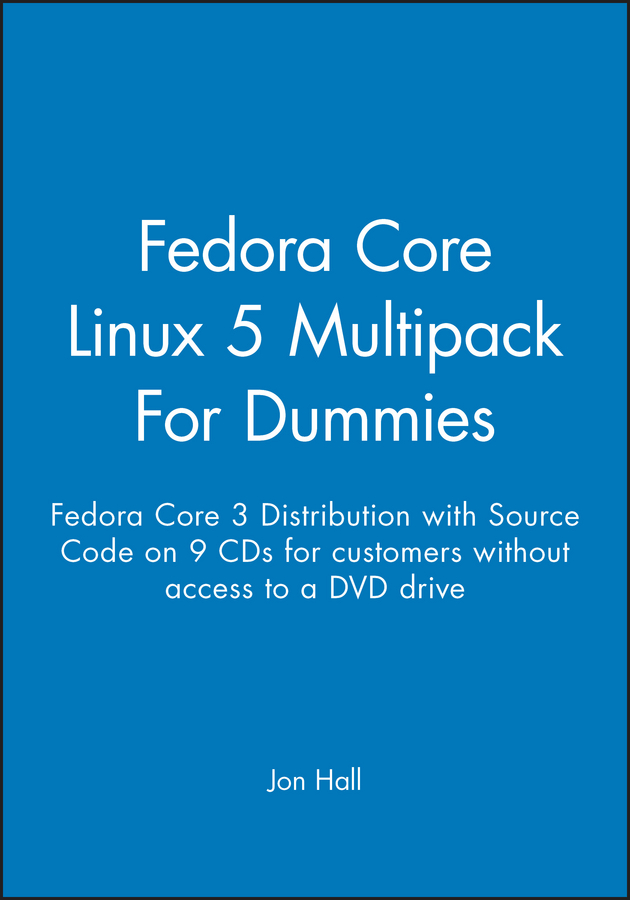 Linux
Fedora Core Linux 5 Multipack For Dummies
Published 03-04-2020
The 9-CD alternative for installing Linux Fedora Core, for Fedora for Dummies readers Jon Hall's Red Hat Linux Fedora for Dummies is a go-to guide showing first-time Linux users how to install and use the latest version of the world's most popular Linux distribution. The book includes the Fedora Core distribution with source code on DVD, but for readers who don't have access to a DVD drive, this product provides the same Fedora Core distribution on a multipack of 9 CDs. Follow along with the book as it gives you the lowdown on setting up and navigating Red Hat Linux Fedora in a friendly, easy-to-understand style.
Explore Book
Buy On Amazon
Linux
Linux All-in-One For Dummies
Published 07-11-2018
8 mini books chock full of Linux! Inside, over 800 pages of Linux topics are organized into eight task-oriented mini books that help you understand all aspects of the latest OS distributions of the most popular open-source operating system in use today. Topics include getting up and running with basics, desktops, networking, internet services, administration, security, scripting, Linux certification, and more. This new edition of Linux All-in-One For Dummies has a unique focus on Ubuntu, while still including coverage of Debian, Red Hat, SuSE, and others. The market is looking for administrators, and part of the qualifications needed for job openings is the authentication of skills by vendor-neutral third parties (CompTIA/Linux Professional Institute)—and that's something other books out there don't address. Install and configure peripherals, software packages, and keep everything current Connect to the internet, set up a local area network (including a primer on TCP/IP, and managing a local area network using configuration tools and files) Browse the web securely and anonymously Get everything you need to pass your entry-level Linux certification exams This book is for anyone getting familiar with the Linux OS, and those looking for test-prep content as they study for the level-1 Linux certification!
Explore Book
Buy On Amazon