Etiquette
"Just what am I supposed to do here?" With these instructions on everything from forks to funerals, you'll never be caught wondering.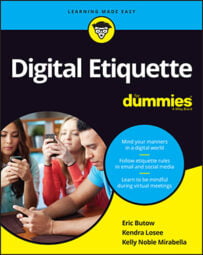 Etiquette
Digital Etiquette For Dummies
Published 04-11-2022
In Digital Etiquette For Dummies, a team of online communication experts share their combined insights into improving your presence on social media. Learn near-universal etiquette rules for email, social media, cellphones, and more. Also, learn how to avoid common social media and digital communication pitfalls that can trip up even the most careful communicators.
Explore Book
Buy On Amazon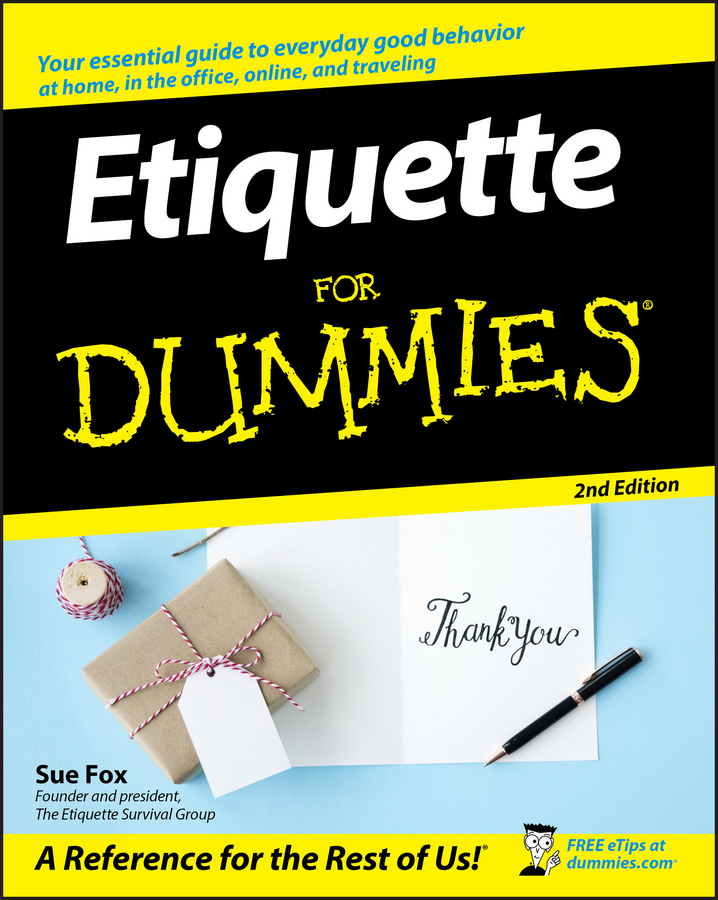 Etiquette
Etiquette For Dummies
Published 06-05-2007
There's more to good etiquette than knowing which fork to use at dinner – it helps you survive social interactions at home, work, school, and everywhere Life is full of moments when you don't know how to act or how to handle yourself in front of other people. In these situations, etiquette is vital for keeping your sense of humor and your self-esteem intact. But etiquette is not a behavior that you should just turn on and off. This stuffy French word that translates into "getting along with others" allows you to put people at ease, make them feel good about a situation, and even improve your reputation. Etiquette For Dummies approaches the subject from a practical point of view, throwing out the rulebook full of long, pointless lists. Instead, it sets up tough social situations and shows you how to navigate through them successfully, charming everyone with your politeness and social grace. With this straightforward, no-nonsense guide, you'll learn basic behavior for family, friends, relationships, and business, as well as how to: Groom, dress, and stay healthy Cope with unexpected sneezing, feelings of queasiness, and other unpleasantries Maintain a civilized relationship Make friends and keep them Build positive relationships at work Communicate effectively Full of useful advice and written in a laid-back, friendly style, this book shows you how to take on these situations and make them pleasant. It also gives you great advice for tipping appropriately in all types of services and setting stellar examples for your kids. Pick up your own copy of Etiquette For Dummies and discover all the tools you need to face any social situation with politeness and courtesy.
Explore Book
Buy On Amazon