Chromebooks
Nope, they're not some sort of techie novel. Chromebooks are a collection of Google's super-handy notebooks and laptops. Check out these articles to get the inside scoop.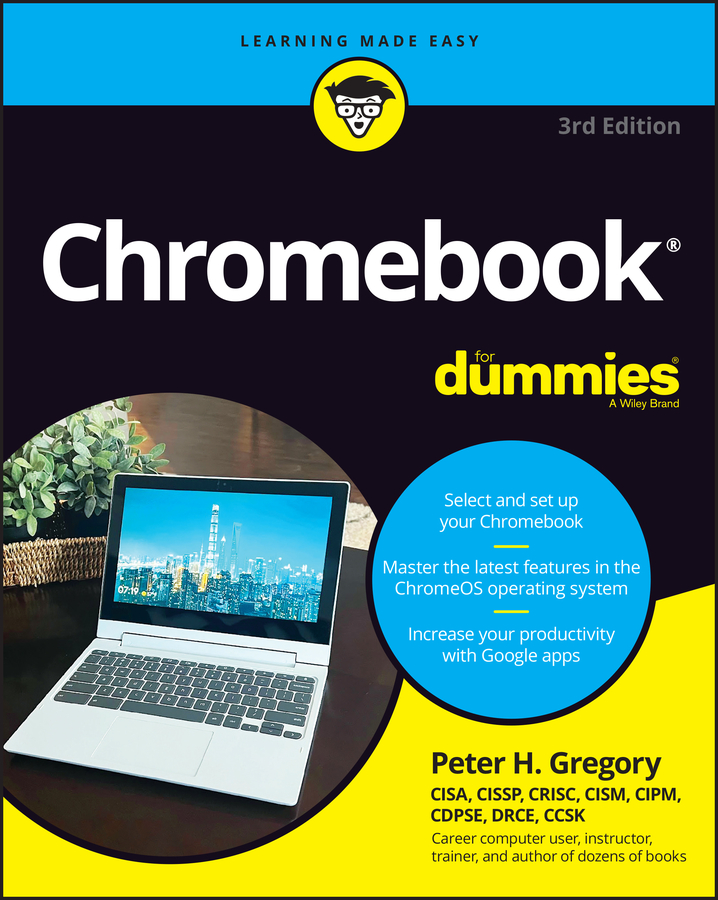 Chromebooks
Chromebook For Dummies
The return of the bestselling Chromebook guide on the market Chromebook For Dummies, Third Edition, is your easy-to-follow guide to the low-cost alternative to a traditional laptop. This beginner's manual walks you through setting up your Chromebook, transitioning from using a traditional computer, and customizing the system to fit your needs. In case you're wondering, the Chromebook can be used for anything you'd normally do online—checking email, browsing websites, watching videos. This book takes you through all of it, giving you the latest updates on new Chromebook hardware and software features. Navigate apps, apply advanced settings and features, and turn to this guide time and again as you customize and optimize your Chromebook's performance. Get all the basics on using your Chromebook, in easy-to-follow Dummies style Set up and start using your Chromebook with ease Learn about the latest features in the Chrome operating system Discover the benefits of Chromebook versus traditional laptopsNew and novice Chromebook users will love this approachable intro to Google's little portable computer.
Explore Book
Buy On Amazon