Calculation & Analysis
Whether you're trying to figure out the difference between covariance and correlation or breaking out a regression equation, our articles have the info you need.
Calculation & Analysis
Books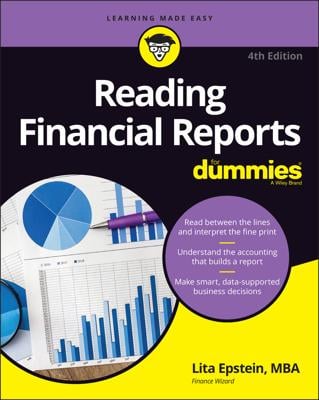 Calculation & Analysis
Reading Financial Reports For Dummies
Your personal roadmap to becoming fluent in financial reports At first glance, the data in financial reports might seem confusing or overwhelming. But, with the right guide at your side, you can learn to translate even the thickest and most complex financial reports into plain English. In Reading Financial Reports For Dummies, you'll move step-by-step through each phase of interpreting and understanding the data in a financial report, learning the key accounting and business fundamentals as you go. The book includes clear explanations of basic and advanced topics in finance, from the difference between private and public companies to cash flow analysis. In this book, you'll also find: Full coverage of how to analyze annual reports, including their balance sheets, income statements, statements of cash flow, and consolidated statements Real-world case studies and financial statement examples from companies like Mattel and Hasbro Strategies for analyzing financial reports to reveal opportunities for operations optimization Reading Financial Reports For Dummies is a can't-miss resource for early-career investors, traders, brokers, and business leaders looking to improve their financial literacy with a reliable, accurate, and easy-to-follow financial handbook.
Explore Book
Buy On Amazon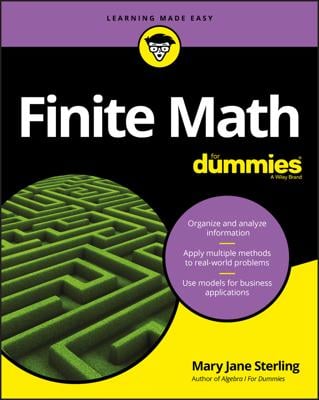 Calculation & Analysis
Finite Math For Dummies
Use mathematical analysis in the real world Finite math takes everything you've learned in your previous math courses and brings them together into one course with a focus on organizing and analyzing information, creating mathematical models for approaching business decisions, using statistics principles to understand future states, and applying logic to data organization. Finite Math For Dummies tracks to a typical college-level course designed for business, computer science, accounting, and other non-math majors, and is the perfect supplement to help you score high! Organize and analyze information Apply calculation principles to real-world problems Use models for business calculations Supplement your coursework with step-by-step example problems If you're not a math person or just want to brush up on your skills to get a better grade, Finite Math For Dummies is your ticket to scoring higher!
Explore Book
Buy On Amazon