Microsoft Word has been around for a long, long time with its newest update in 2013. In 2007, Word changed the file format used for its documents, moving from the older DOC file format to the present DOCX format. Because a lot of people still use older versions of Word, not to mention the abundance of older DOC files out there, it becomes necessary to convert those older documents.
Working with an older Word (DOC) document is cinchy: Simply open the document. You see the text [Compatibility Mode] appear after the filename at the top of the window. This text is a big clue that you're using an older Word document. Another clue is that a lot of Word's features, such as the ability to preview format changes and document themes, don't work when you're editing an older document.
To update an older document, use the Export command. After opening an older Word document, follow these steps to convert it:
Click the File tab and choose Export.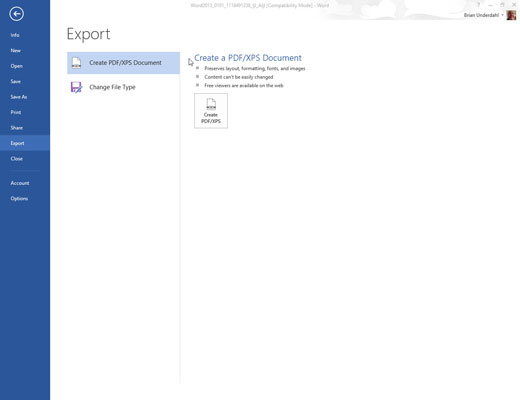 This will prepare to update the document.
Click the Change File Type option.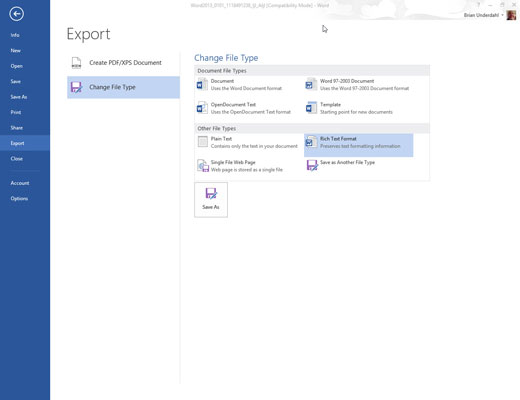 Your options will be magically revealed.
Choose Document from the list of Document File Types.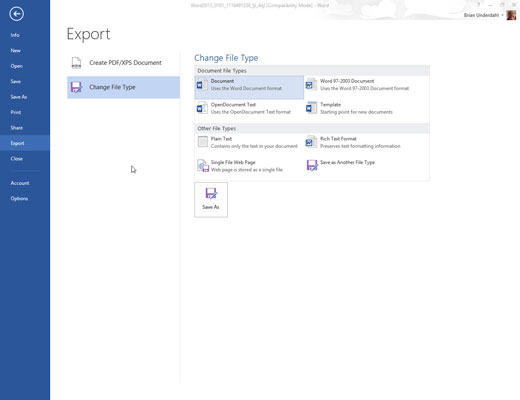 It's the first item on the list.
Click the Save As button.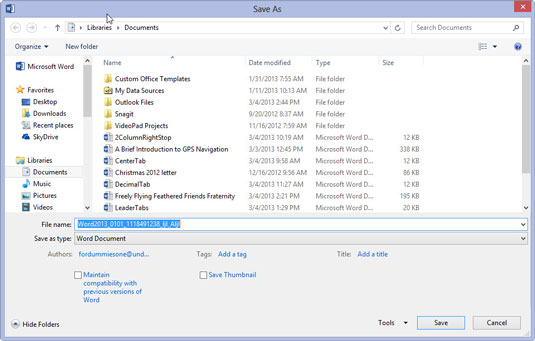 This button is found at the bottom of the screen. (You may have to scroll down to see it.)
Click the Save button in the Save As dialog box to update the document. Then click OK.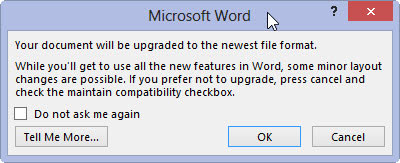 Or you can work the controls in the Save As dialog box to rename the document or save it in a different location.
The file is updated.
About This Article
This article is from the book:
This article can be found in the category: