The most visual way to adjust a paragraph's indents in Word 2016 is to use the ruler. That tip is helpful only when the ruler is visible, which it normally isn't in Word. To unhide the ruler, follow these steps:
Click the View tab.

In the Show area, ensure that the Ruler option is active.

Click to place a check mark by the Ruler option if it isn't active.
The ruler appears above the document text. In Print Layout view, a vertical ruler also appears on the left side of the window.
On the ruler, you see the page margins left and right, and to the far left is something called the tab gizmo. The figure illustrates the important parts of the ruler with regards to paragraph formatting.

The Word 2016 ruler.
Four doojobbies on the ruler reflect the current paragraph indents. Use these controls to adjust the paragraph indents in a visual manner.
Drag the Left Indent control left or right to adjust a paragraph's left margin. Moving this gizmo does not affect the hanging indent.

Drag the Hanging Indent control left or right to set the first-line indent independently of the left margin.

Drag the Both control to adjust both the left indent and hanging indent together.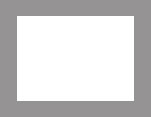 Drag the Right Indent control right or left to adjust the paragraph's right margin.

As you drag controls on the ruler, a vertical guide drops down into the document. Use that guide to help adjust indents for the current paragraph or any selected paragraphs.
The ruler doesn't appear in Read Mode or Outline view. In Draft and Web Layout view, the vertical ruler (on the left side of the window) does not appear.

The ruler measures from the page's left margin, not from the left edge of the page. The page's left margin is set when you format a page of text.
For more precise setting of indents, use the Paragraph dialog box.
About This Article
This article is from the book:
This article can be found in the category: