Inserting an image in your Word document is almost as easy as typing text. Office 2008 for Mac offers an rather extensive collection of clip art images that you can use in Word, Excel, and PowerPoint documents. These media files are contained in a helper application called the Microsoft Clip Gallery.
To open Clip Gallery, choose Insert→Picture→Clip Art.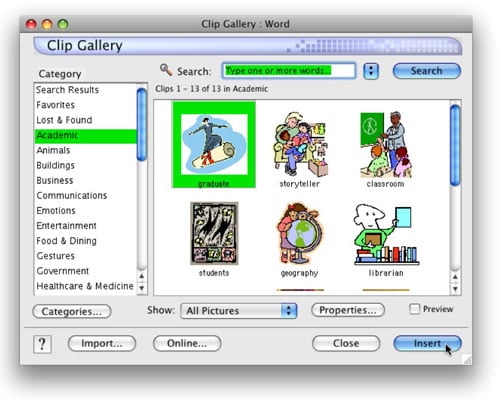 You can browse the Clip Gallery by clicking different categories in the list on the left or search the Clip Gallery by typing one or more words into the Search field. To place an image from the Clip Gallery into your document, be sure to have the insertion point (the blinking cursor) where you want the image to appear. Then, click the Insert button in the lower-right corner of the Clip Gallery window.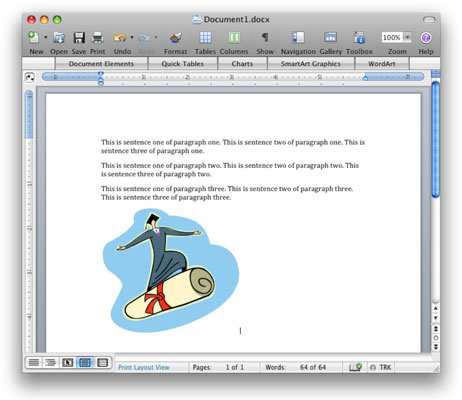 About This Article
This article can be found in the category: