If you want to send a document that you've already created in another application, you can send it as an attachment in Outlook 2013. You can attach any kind of file — word processing documents, spreadsheets, and presentations from programs, such as PowerPoint. You can even send pictures or music. Any kind of file can be sent as an attachment.
Click the Mail button in the Navigation bar (or press Ctrl+Shift+I).

The Mail module opens.
Click the New E-Mail button in the Ribbon (or press Ctrl+N).

The New Message form appears.
Click the Attach File button in the New Message form's Ribbon.

The Insert File dialog box appears. It looks like the dialog box you use for opening files in most Windows programs, and it works like opening a file, too. Just click the name of the file you want to send and click the Insert button.
If the format of your e-mail is either HTML or Plain Text, the name of the file appears in the Attached box in the Message form's message header. If the format of your e-mail is Rich Text, an icon appears in the text of your message, representing the file you attached to your message. When you send this e-mail message, a copy of the file you selected goes to your recipient.
Type your message (if you have a message to send).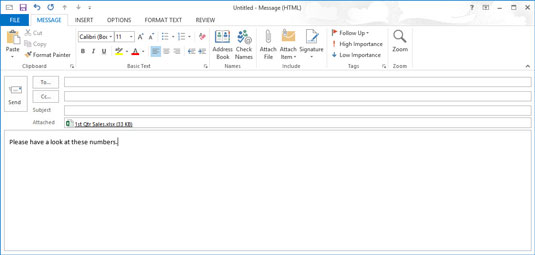 You may not have a message; perhaps you want to send only the attachment. If what you want to say is in the attachment, that's fine, but remember that the contents of an attachment don't show up on the recipient's screen until he or she actually opens the attachment.
Click the To button in your Message form.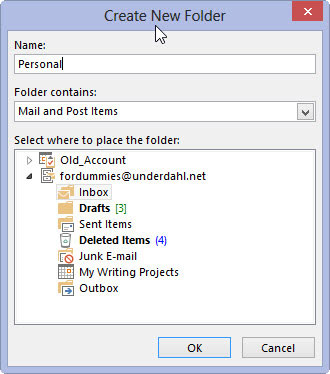 The Select Names dialog box appears.
Select a name from your Address Book and click the To button in the Select Names dialog box.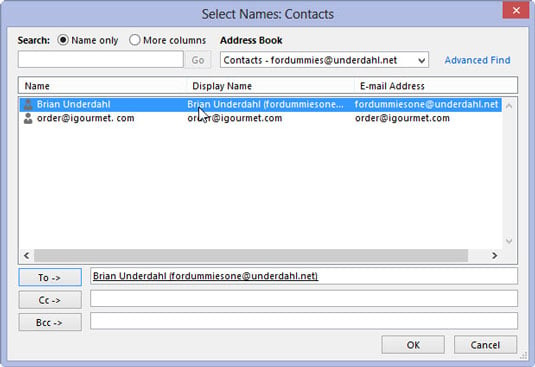 The name of the selected person appears in the To box of the Select Names dialog box. If the name of the person to whom you want to send your message isn't in the list, you can select Suggested Contacts from the Address Book drop-down list.
(If the name of the person still doesn't appear in the list, click the Cancel button and return to the Message form. Then just type the person's e-mail address in the To text box and skip ahead to Step 8.)
Click OK.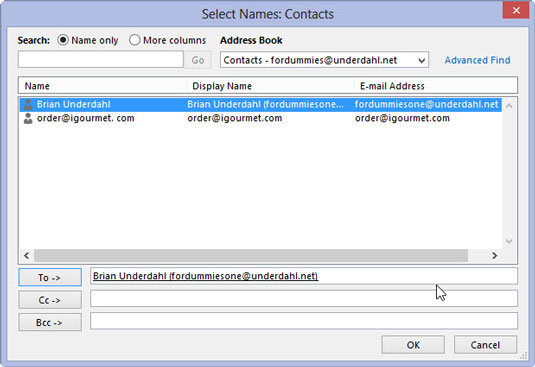 The name of the selected person is now in the To box of the message.
Click the Subject text box and type a subject for your message.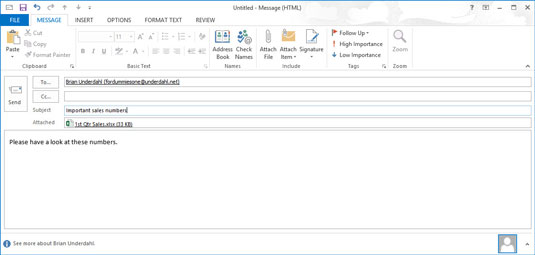 A subject is optional, but if you want somebody to read what you send, including a subject helps.
Click the Send button.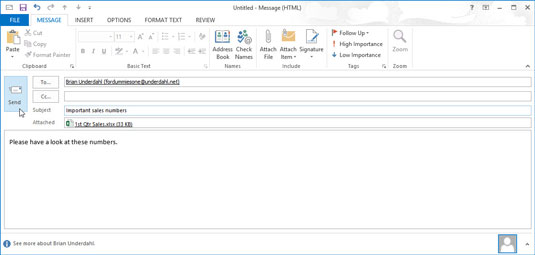 Your message and its attachment are sent.
About This Article
This article is from the book:
This article can be found in the category: