If your computer can record sound, you can make a voice recording of a note in OneNote 2013. The note is stored as a Windows media audio file (.wma).
On the Insert tab or (Audio & Video) Playback tab, click the Record Audio button.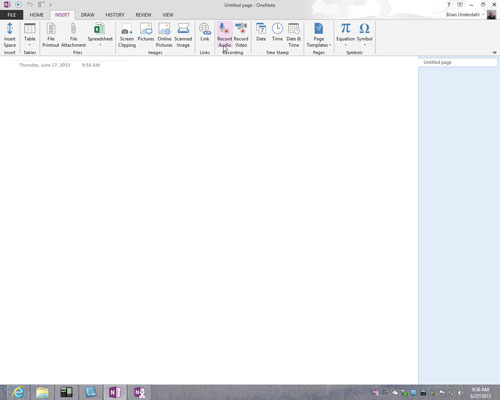 You go immediately to the (Audio & Video) Playback tab (if you weren't there already), and OneNote begins recording.
Direct your microphone to whatever you're recording — your own voice or someone else's.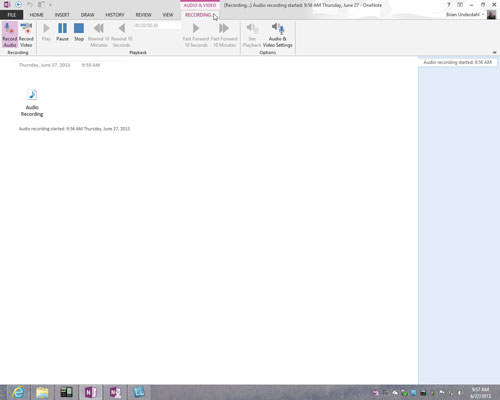 The clock at the top of the tab tells you how long the recording is. You can click the Pause button to suspend the recording; click Pause a second time to resume recording.
As you record, type notes to describe what you're hearing. You can use these typewritten notes as references when you play back the recording.
Click the Stop button when you want to finish recording the audio note.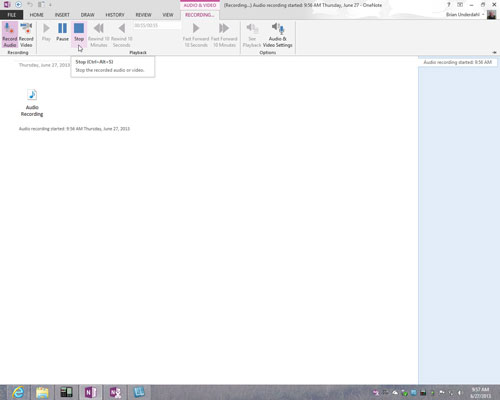 Notes are named for the page where they are stored. The WMA icon on the note tells you that the note is a .wma (Windows media audio) file recording.
To play an audio note, select it.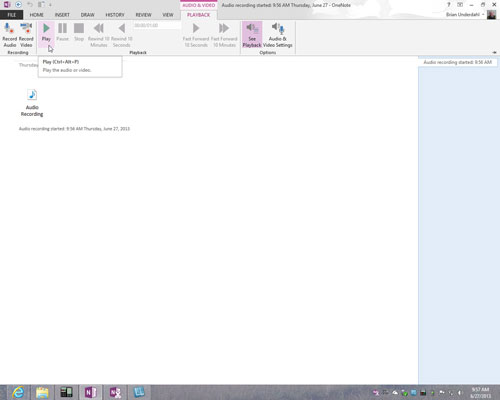 Click the Play icon on the note; right-click the note and choose Play on the shortcut menu that appears; or go to the (Audio & Video) Playback tab and click the Play button.
About This Article
This article is from the book:
This article can be found in the category: