Tinkercad is a superb cloud-based 3D design platform, which enables you to design 3D prototypes and those 3D "wow" projects that you want to show off to your friends and colleagues (and your mum and dad). Tinkercad For Dummies gives you a great grounding in how to use Tinkercad, but what about all those little shortcuts and tips and tricks that will take you from being a Tinkercad Jedi padawan to a Tinkercad Jedi master? Well, you will find them all in this Cheat Sheet; everything from keyboard shortcuts to how to find what you want in the online Tinkercad libraries. It's all here!
Common keyboard shortcuts in Tinkercad
Tinkercad has LOTS of keyboard shortcuts. Some of these shortcuts are combinations of keys, some are keystrokes combines with mouse actions, and some enable you to make interface changes so that you can edit in 3D more efficiently and effectively.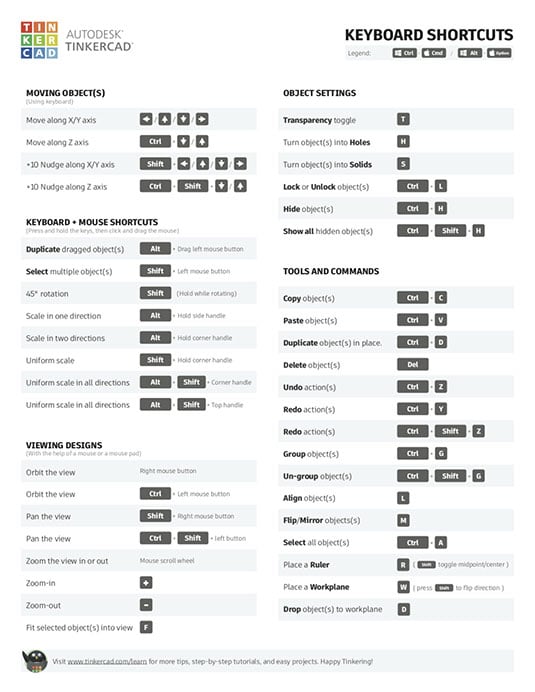 You can find all the Tinkercad keyboard shortcuts in this Tinkercad blog.
You can also download a PDF of the shortcuts shown in the blog.
Make sure you are logged in to your Tinkercad account, too, so that you can jump straight into these shortcuts and get designing!
How to copy and paste your designs between Tinkercad tabs
Sometimes, in your browser, you may have more than one Tinkercad tab open with multiple designs that you want to combine into one 3D model. You can use the Copy and Paste commands on the screen in the top left menu.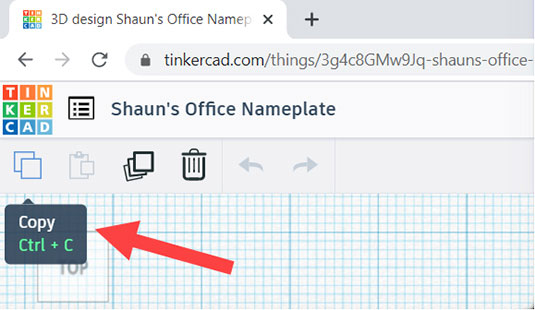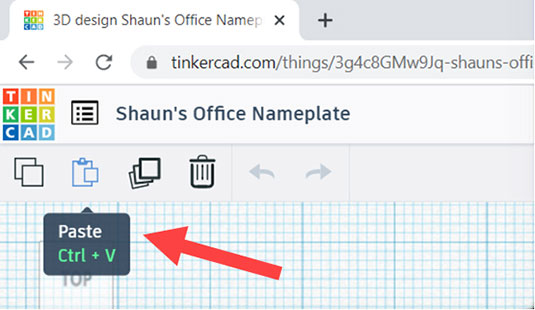 You also can use the traditional keyboard shortcuts as follows (Apple shortcuts shown in parentheses):
CTRL + C (CMD + C) = Copy your design in an open browser tab

CTRL + V (CMD + V) = Paste the copied design into another open browser tab
Using several open browser tabs with different Tinkercad designs in each one not only allows you to keep multiple components of your designs separate, but also allows you to keep them as different projects on your Tinkercad landing page, too.
This is mentioned on this Tinkercad blog.
How to work with the Tinkercad iPad app
Do you own an Apple iPad? If you do, you can now download the Tinkercad app!
You can now take Tinkercad on the road with you and utilize the Augmented Reality (AR) features built into the app as well. You can use finger gestures or an Apple Pencil (2nd Generation), too, making the Tinkercad interface even more intuitive.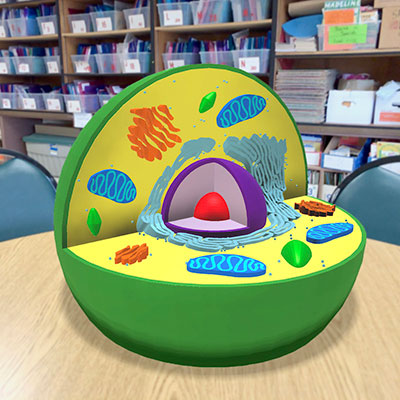 The AR function allows you to see your Tinkercad in real space, utilizing the iPad camera, and with its Apple Classroom functionality, it makes for a great learning tool, too.
You can read more about the app on the Tinkercad blog.
How to customize your shape libraries in Tinkercad
In the Tinkercad For Dummies publication, you get to use the Basic Shapes library. If you expand that library list by clicking on the dropdown menu, you see the Part Collection under the YOU section.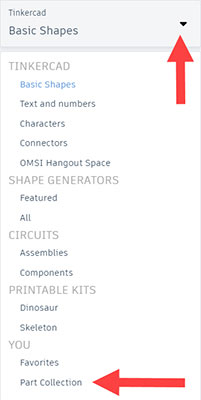 Clicking on Part Collection gives you the option to save selections from your design as reusable parts.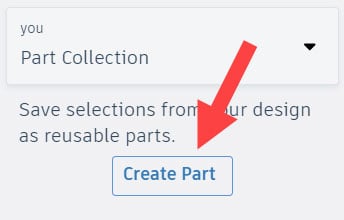 Simply select a part in your design and click on Create Part. You then can name your part, give it a description, and add appropriate tags. You can even lock down its scale if you need to.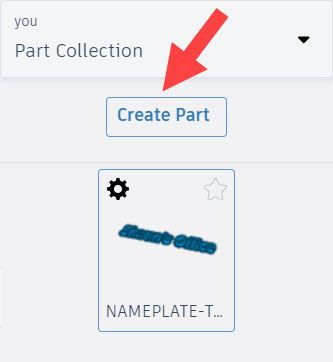 About This Article
This article is from the book:
This article can be found in the category: