With iMovie, Mac's movie creation and editing application, you can add voiceover narration to your iMovie project. In fact, you can record your voice while you watch your movie playing, allowing perfect synchronization with the action! To add narration, follow these steps:
Click the Voiceover button in the Editing toolbar.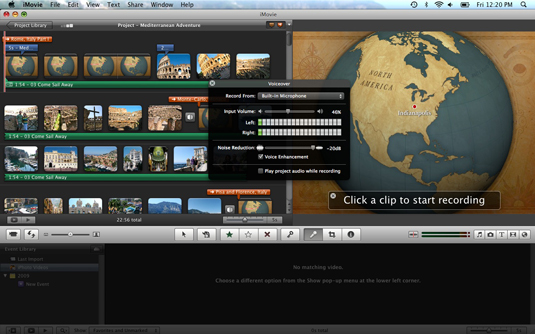 The Voiceover window opens.
Click the Record From pop-up menu and select the input device.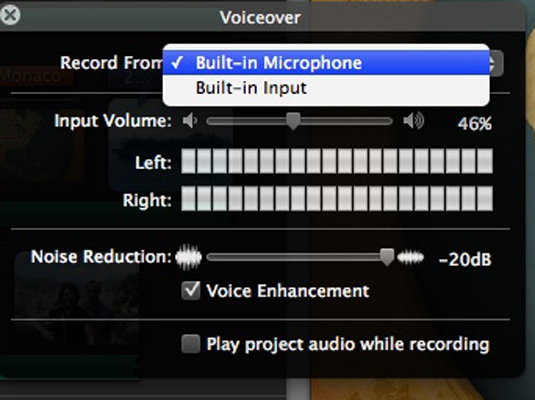 Most Macs sport a decent internal microphone, but you can always add a USB microphone to your system.
Drag the input volume slider to a comfortable level.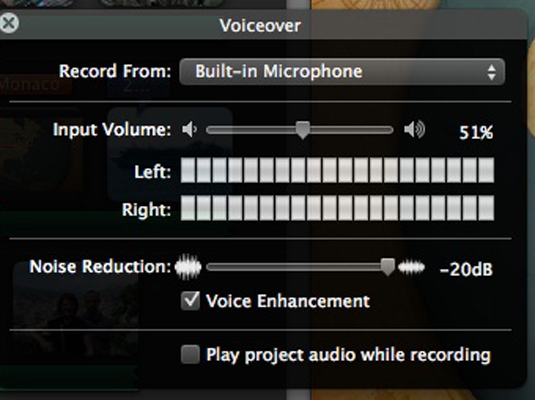 You can monitor the volume level of your voice with the left and right input meters. Try to keep the meters at 50 percent or so for the proper volume level.
Drag the Noise Reduction slider to the right.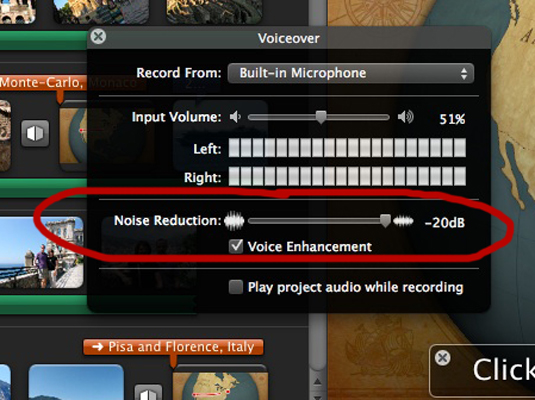 This blocks out ambient noise.
If you'd like iMovie to enhance your voice electronically for a more professional sound, click the Voice Enhancement check box to select it. To hear the audio from your movie project while you speak, click the Play Project Audio While Recording check box to select it. Note, however, that you'll need to listen to the audio while using a set of headphones to avoid feedback problems.
Choose Where to start the narration.
Click in the desired spot within a clip in the Project pane where the narration should begin.
Begin speaking when prompted by iMovie.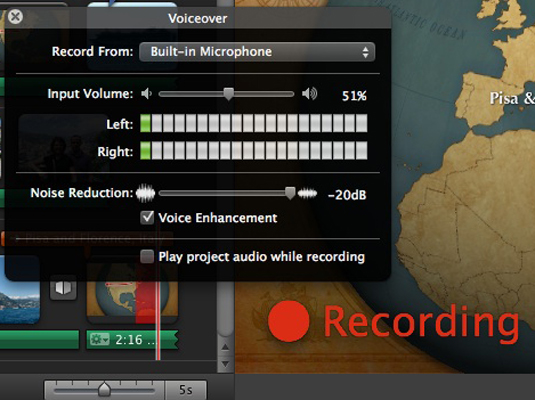 Watch the video while you narrate so that you can coordinate your narration track with the action.
Click anywhere in the iMovie window to stop recording (or wait until the clip ends).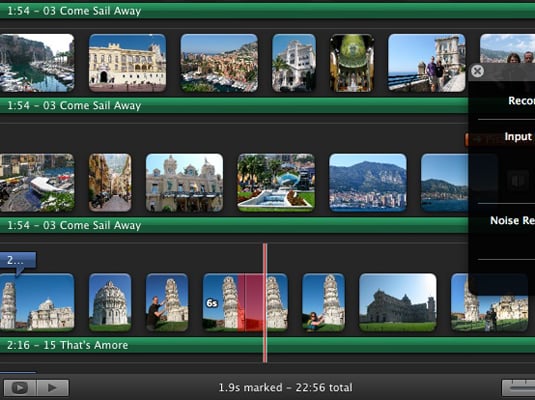 iMovie adds an icon to the Project pane underneath the video with the voiceover.
Click the Close button in the Voiceover window.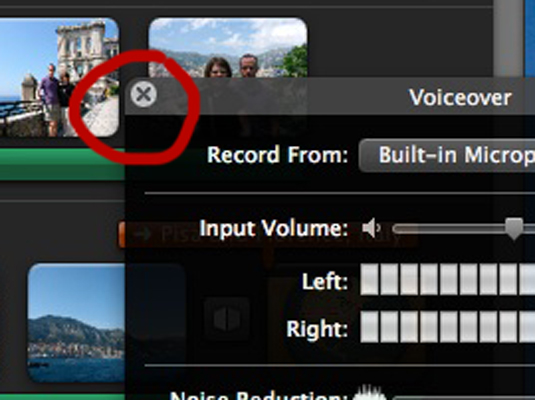 Check your handiwork and tweak as necessary.
About This Article
This article can be found in the category: