The iTunes application in Mac OS X Snow Leopard offers a list of popular radio stations on the Web, but it's by no means comprehensive. iTunes lets you add (or just listen to) other stations. To listen to a radio station that iTunes doesn't list, you need the station's Web address.
Follow these steps to add a specific radio station to a playlist:
Add any radio station from the Radio list to your desired playlist.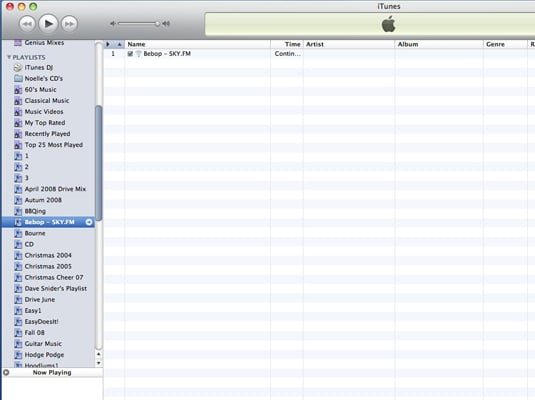 Any station in the list will do, because you immediately change both the station's URL and name to create your new station entry in the Playlist.
Press Command+I.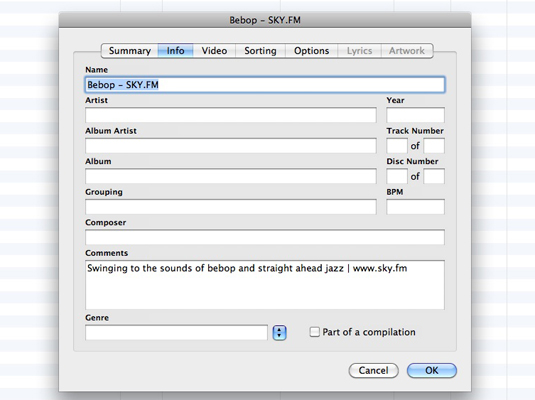 Alternatively, choose File→Get Info to bring up the information dialog for that station.
Click the Summary section and click the Edit URL button.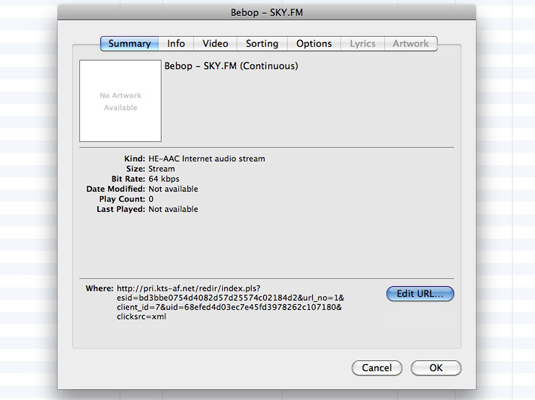 This is where you alter the URL information.
Enter the desired URL and click OK.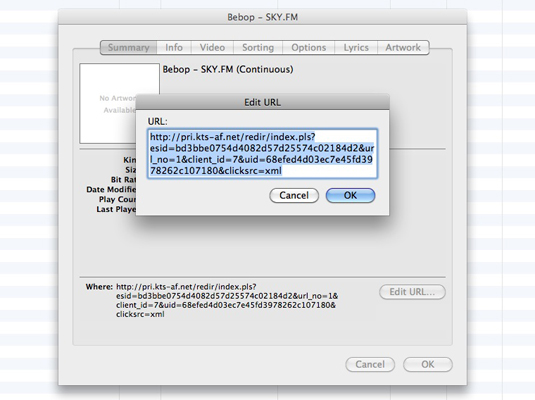 You'll need to get this URL from the station's Web site.
Click the Info tab, type the new station name, and then click OK.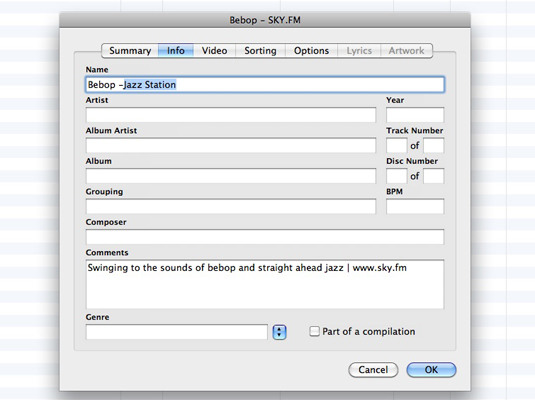 You can also fill in any of the other information fields available to you before you click OK. The station will now appear in your playlist.
About This Article
This article can be found in the category: