Blogger is a free, fast, and easy-to-use blog publishing tool available from Google. Because getting started is so easy, Blogger helps you discover how blogging works without having to invest a lot of time and energy in Web servers and complicated installation processes.
Create a Blogger account to get started.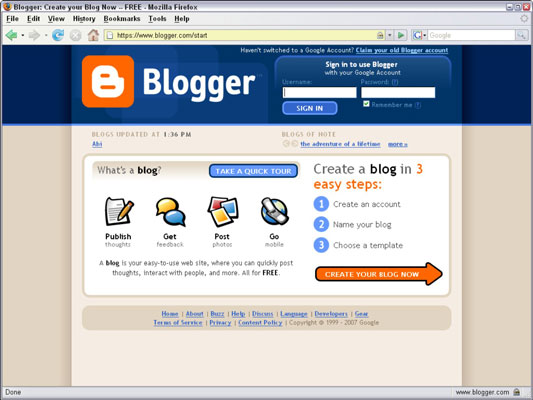 Before signing up with Blogger, you need login information (a username and password).
If you have an account with one of Google's services, such as Gmail, you can log in to Blogger by using that account information. If you don't have a Google account, you get one when you sign up with Blogger.
If you started an account with Blogger before Google acquired it back in 2002, click the Claim Your Old Blogger Account link at the top of the Blogger home page.
Name your blog.
If you're creating a blog you really plan to use (rather than just test), you should give a lot of thought to choosing a name that will portray your tone and content well. If you plan to use this blog as a test space, don't worry too much about choosing a name with meaning.
Choose a template for your blog.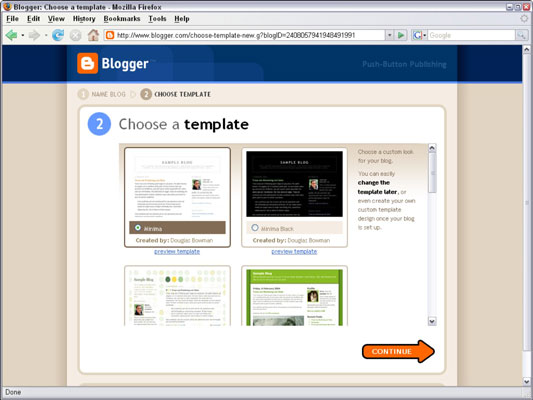 Blogger offers several fun templates to use for your blog. The template determines both the look and feel of your blog and also how the blog elements are laid out on the page. You can change the template later if your first choice no longer looks as fresh in six months.
About This Article
This article can be found in the category: