You can use the Clock app on your Fire tablet to set up clocks for as many different cities as you want. You can view clocks individually, or use the All Cities screen to simultaneously view all the clocks you have set up. While working in the Clock app, you can swipe to switch between viewing individual cities or the All Cities view.
Swipe up to display the Favorites area at the bottom of the Home screen.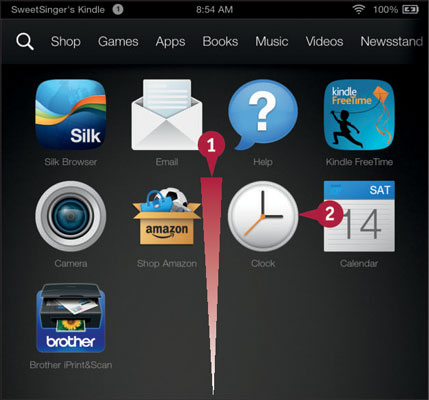 Tap Clock (2). The Clock app opens.
Tap the Add button (3) to add a city.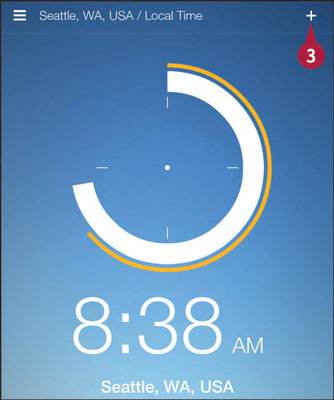 The Add a City screen appears.
Type the name of the city.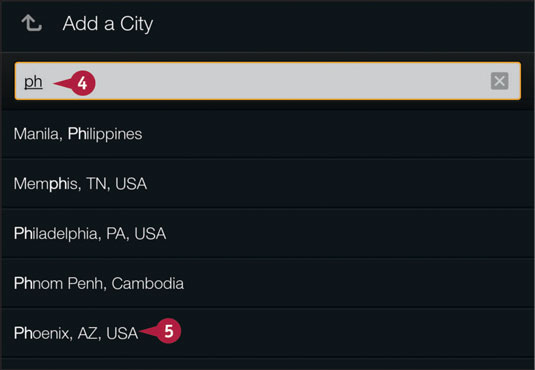 Tap the city in the list of suggestions (5).
The time for the newly added city appears.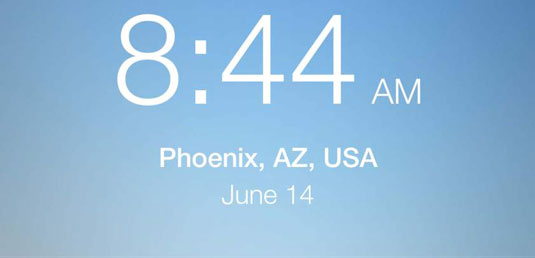 To display all cities simultaneously, tap the Navigation button and, from the Navigation panel, tap All Cities. From the All Cities view, you can tap an individual city to select it. You also can cycle through each individual city you have set up and the All Cities view if you swipe from side to side.
About This Article
This article can be found in the category: