The Snapchat app is a photo and video messaging system for your Android or iOS device. After an image is snapped or uploaded to Snapchat, you can edit the photo with captions, quotes, weather info, time, color filters . . . you name it! When you are done tinkering with your photo or video, it then can be sent to other Snapchat users.

How to work Snapchat is as easy as 1-2-3. The important thing to remember is that this application is not a hardcore photo/video editor and is intended for fun . . . Be silly and have a good time!
How to work Snapchat
Snap, shoot, or upload a photo or 10-second video.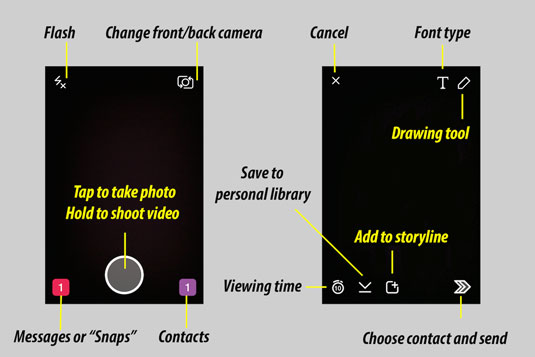 To take a photo, simply tap the button in the bottom center of the screen. To shoot a video, hold the on-screen button for up to 10 seconds depending on how long you want your Snap to play.
To upload pre-existing photos and videos, a third-party application is required called SnapRoll. Locate, download, and then create a new set of credentials for this application. Login, edit your photo or video in SnapRoll's Snapchat editor, and choose Share. A list will populate. Choose Snapchat, and your existing photo or video can be used within your Snapchat application.
Edit your media's text.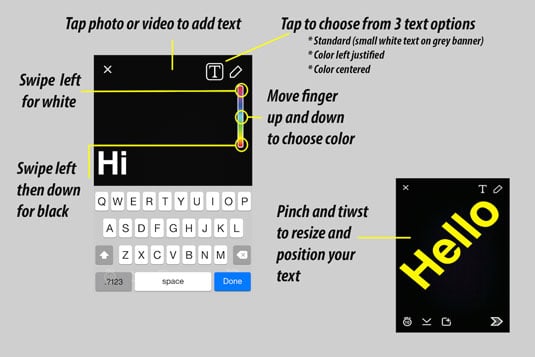 The diagram demonstrates some of the options you have for editing text as you learn how to work Snapchat.
Edit your photo or video using drawing tools and filters.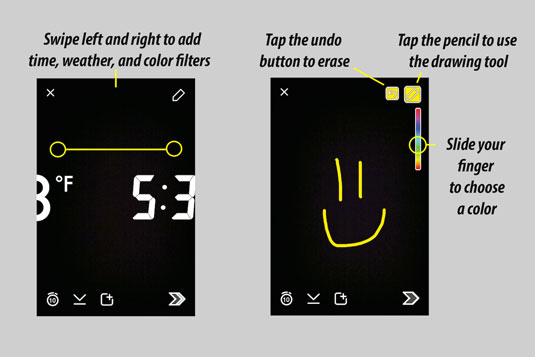 The diagram demonstrates how to access some of the drawing tools and filters available. You also can edit colors by using the sliding scale shown on the right.
Take a screenshot, save to your library, or send to your Snapchat contacts.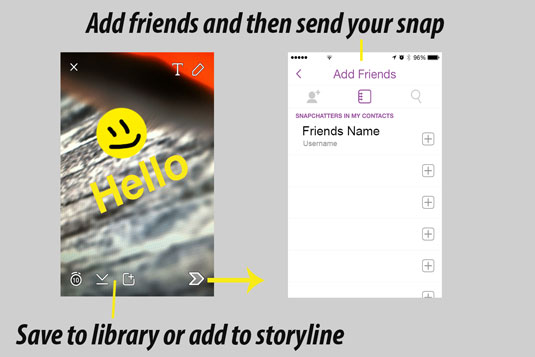 When you are finished playing around and editing your photos or videos; saving and sending is as easy as a tap of the screen.
About This Article
This article can be found in the category: