Becoming an Airbnb host can sometimes feel overwhelming with too much to do and too little time to do everything. But you don't need to do everything all at once or at all to succeed.

Often, in the mist of the mad dash to launch their listings and take on guests, new Airbnb hosts forget to take care of the basics. Focus on getting the basics right and you'll be well on your way to Airbnb hosting success.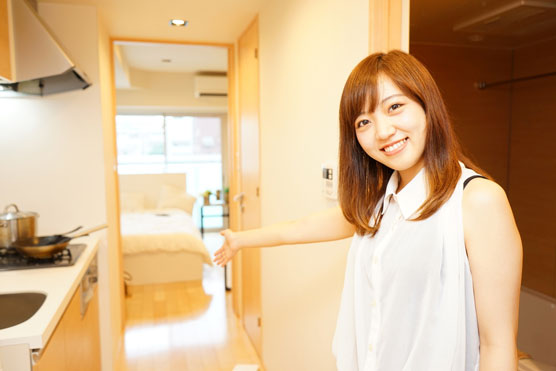 ©maroke/Shutterstock.com
To-Do items to do in order when hosting on Airbnb
"Don't put the cart before the horse," is good mantra to think about your Airbnb hosting journey. The following table shows the important tasks and the order in which you should do them. Go from top to bottom, then left to right, starting at the top left corner. Whenever you feel overwhelmed, just look at this chart to determine what is the next single action item you can focus on.
| | | |
| --- | --- | --- |
| Do This First | Do This Next | Do This As Needed |
| Become an Airbnb guest first. Book your next vacation through Airbnb and learn from the other side. | Test run your Airbnb listing with friends and family for a weekend mock booking. | Work with an accountant to make sure you do it correctly and to ensure you minimize your tax exposure. |
| Research and find out what local short-term rental regulations would apply to you. | Take professional photos both inside and outside of your property. | Troubleshoot to improve performance by comparing occupancy and average nightly rates to competition. |
| Read your HOA agreement or lease contract if it applies to you. | Create a perfect listing with your perfect photos, great description and headline, and appropriate rules and policies. | Explore secondary sources of income by adding add-on services. |
| Consider potential neighbor and landlord relations if you become a host. | Consider and design a seamless, remote check-in and checkout process. | Explore getting Airbnb Plus or Luxe designation for your listing. |
| Research your competition and set appropriate income expectations. | Create a cleaning process and have a backup cleaning option. | Explore adding more listings by acquiring more properties to host. |
| Prepare your property — clean, furnish, and stock for guest readiness. | Research and set proper pricing for launch and after. Explore automated dynamic pricing. | Explore co-hosting other people's properties to grow your Airbnb income. |
| Keep records of all purchases and documentation. | Consider messaging and scheduling automation tools as well as hiring a property manager or co-host. | Explore listing on other platforms in addition to Airbnb. |
| Explore whether adding additional insurance makes sense for you. | Launch your listing with ramp-up pricing to build momentum. | Explore hosting an Airbnb Experience. |
Airbnb listing quick checklist
As established hosts get into a routine of getting bookings and receiving guests, they'll begin to look at other ways to grow their earnings as host, such as exploring other platforms, adding more listings, and providing add-on services. However, many are often ignoring a glaring low hanging fruit for their picking — their listing profile.
Unless and until you've refined and tuned your listing profile to perfection, your Airbnb won't earn what its capable of achieving.
Elevate all of your photos. These are the pictures you took with your phone, poorly composed, poorly exposed, and otherwise making your property appear like a dark and cramp dungeon. Update them before even thinking about any other optimizations. Here are some tips for doing that:

Stage your place ahead of time. Your photos are your first opportunity to really wow potential guests with your space, so make sure they really highlight your property's best attributes. Have your place professionally cleaned, and stage it to perfection before photography day.
Take photos during golden hour. For outdoor shots or shots of windows or doorways looking outside, taking photos during the first or last hour of daylight prevents overexposure and makes for picturesque photos that show your property in the best light.
Turn on all the lights. Use extra light as needed to ensure the photos are both bright and detailed.
Use a DSLR camera with wide lens. If at all possible use a professional DSLR camera with a wide lens to capture shots to prevent cramped-feeling photos. This is especially useful for cozier listings. Hire a professional photographer.
Take a variety of shots. Mix up the photos with wide and detailed shots, indoor and outdoor pictures, and include action shots when possible — for example, if you have a fire pit in the back yard, take a photo with marshmallows roasting on the fire.
Plan your cover photo. Look for three to four spaces in your property that are worth highlighting to grab prospective guests' attention. Your cover photo is your first opportunity to make a great impression, so rather than leaving it up to chance when looking through your photos later on, plan a few photos in advance that you think will make great cover photos to test.

Elevate your listing description. Although every potential guest will look at the photos first, those who are seriously considering your listing will read the description. To get the most out of your description, follow these steps:

Keep it organized. The only thing more frustrating than a sparsely written description with too little information is a massive wall of jumbled text where finding the right information is like searching for a needle in a haystack. Break up your text. Separate the descriptions by space and category. Use bullets, headlines, and special characters to make it easy to digest. Lastly, make sure that everything flows in a logical order so that guests can find the information they need without issue.
Include details. Vague language, at best, confuses potential guests and, at worst, could make you come off as though you have something to hide. Provide specific descriptions. Which of these is more enticing? "Queen mattress and cotton bedding" or "Queen hybrid mattress with cool memory foam and 800-thread count Egyptian cotton bedding."
Answer all potential guest questions. Remember that by the time potential guests get to reading your listing description they're looking for answers to questions. If all their questions are answered, then they'll book. If some of their questions are left unanswered, they'll be much more likely to move on to other listings and less likely to book your place. Consider all of the potential questions that guests may have before booking your place and be sure to answer all of them in your listing description.
About This Article
This article is from the book:
This article can be found in the category: