Special Scene mode on the Rebel T6i/750D has six scenes: Kids, Food, Candlelight, Night Portrait, Handheld Night Scene, and HDR Backlight Control. To access any of the submodes, choose a method: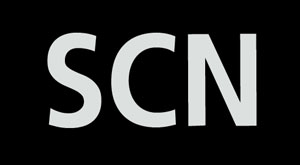 Set the Mode dial to Special Scene mode (SCN) and then press the Quick Control button. Rotate the Main dial to scroll through the three special scenes, as shown on the left of the figure.

Scroll through the scenes in Quick Control mode or tap one to select it when all are shown.

Press the Set button to call up a display with all six scenes (see the right image). Then select the scene of your choice by tapping it or using the left or right cross keys to highlight it. Press the Set button again to lock in your choice.
Here's a rundown of these modes:
Kids: This is a great scene mode to use if you want to photograph kids. Much like Sports mode, Kids mode works best for active children at play.

Food: Use this mode to photograph your tastiest dishes. This mode is reminiscent of Close‐up mode.

Candlelight: This mode is available only when you're using the viewfinder. Use this mode when photographing people or other subjects lit by candles.

Night Portrait: As its name implies, this mode is designed to deliver a better‐looking portrait at night (or in a dimly lit environment).

Handheld Night Scene: This mode is designed to produce a sharper ­picture when you handhold the camera in dim lighting.

HDR Backlight Control: When a scene contains both very dark and very bright areas, the camera has a difficult time recording the entire range of brightness values. That's where this mode comes in.
About This Article
This article is from the book:
This article can be found in the category: