Few people have an authentic Indian clay tandoori oven in their houses. You'll probably have to be satisfied with grilling or broiling, but the taste is still terrific. Tandoori chicken is marinated in yogurt and spices. Normally, it's characterized by a red color, which you can duplicate by adding a few drops of red food coloring to the yogurt mixture.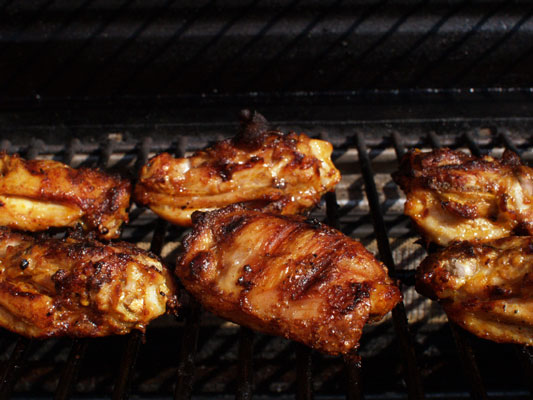 Credit: iStockphoto.com/vm

Yield: 4 to 6 servings

Preparation time: 15 minutes; 2 to 6 hours marinating time

Cooking time: 10 minutes

Spice meter: Moderately spiced

1 cup plain yogurt

2 plump cloves garlic, pressed or minced

1/2-inch piece fresh ginger, minced

1 teaspoon ground cumin

1 teaspoon ground coriander

1/2 to 3/4 teaspoon cayenne, or to taste

1/2 teaspoon paprika

1/2 teaspoon salt

1/4 teaspoon turmeric

1/8 teaspoon ground cloves or 2 whole cloves

3/4 teaspoon garam masala (optional)

1-3/4 pounds boneless, skinless chicken breast halves, about 4 to 6 halves total
In a shallow dish, combine all the ingredients except the chicken and stir. Add the chicken and toss to coat evenly.

Cover and marinate in the refrigerator for 2 hours to 6 hours, turning the chicken several times.

Preheat the grill or broiler. Grill, basting occasionally with the yogurt sauce, until the chicken is cooked through, about 3 to 4 minutes per side.
Per serving
: Calories 250 (From Fat 56); Fat 6g (Saturated 2g); Cholesterol 118mg; Sodium 312mg; Carbohydrate 3g (Dietary Fiber 0g); Protein 43g.
About This Article
This article is from the book:
This article can be found in the category: