You can use tomatoes in all kinds of different forms to make tasty meals. When you need a tomato peeled, seeded, and chopped (maybe as part of that great tomato sauce recipe), here's the process:
Cut the stem out of your tomato.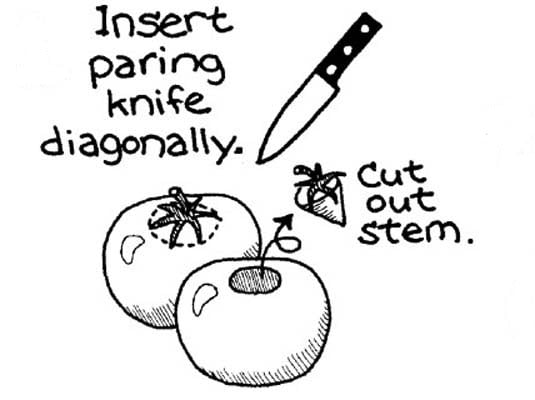 Insert a paring knife diagonally into the tomato and cut around the stem at an angle.
Cut a shallow "x" on the bottom of the tomato.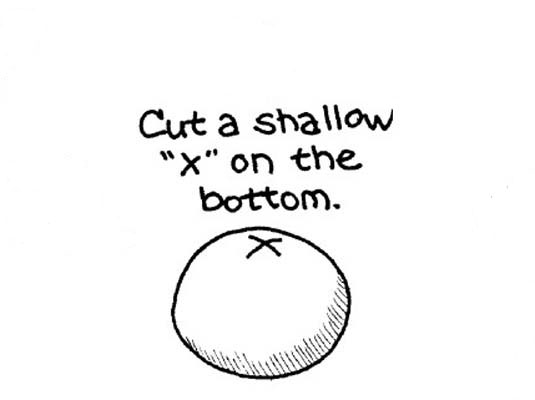 This cut allows for easier peeling in a later step.
Drop the tomato into boiling water.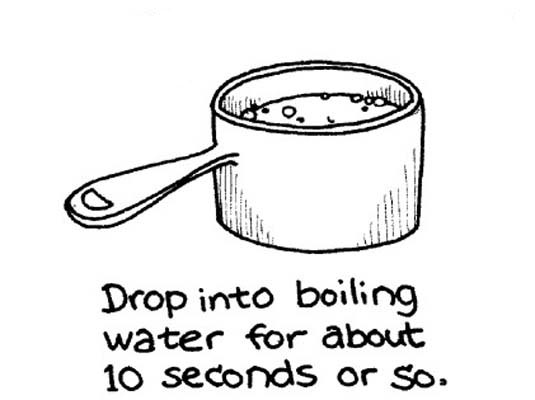 Leave it in the water for only about ten seconds or so.
Remove the tomato from the boiling water and immerse it in cold water.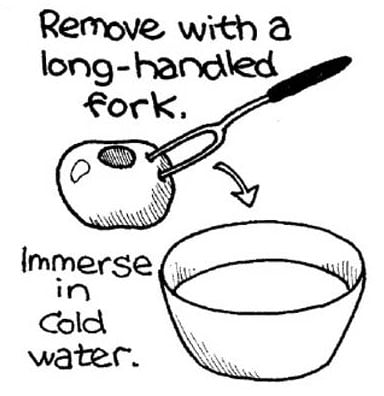 Use a long-handled fork to transport the tomato.
Peel off the skin.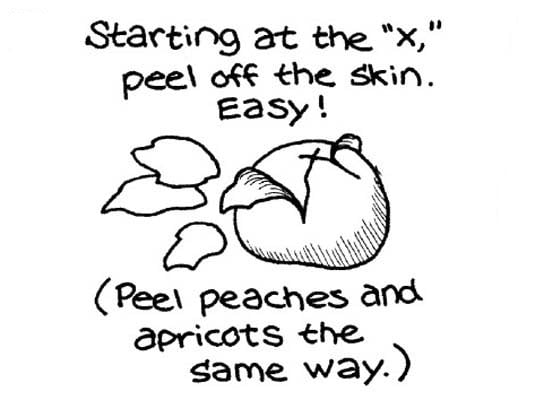 Just start at the "x"!
Cut the peeled tomato in half.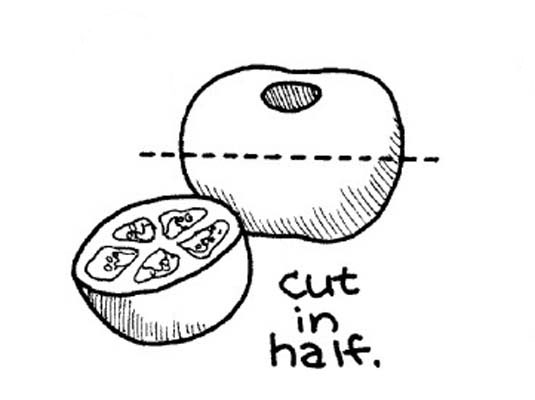 Cut through the middle, so that the top (where the stem used to be) and the bottom (with the "x") each have their own half.
Squeeze!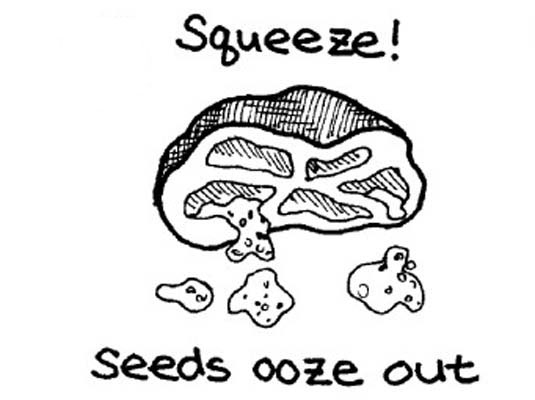 The seeds ooze out of the cut tomato.
Chop the tomato.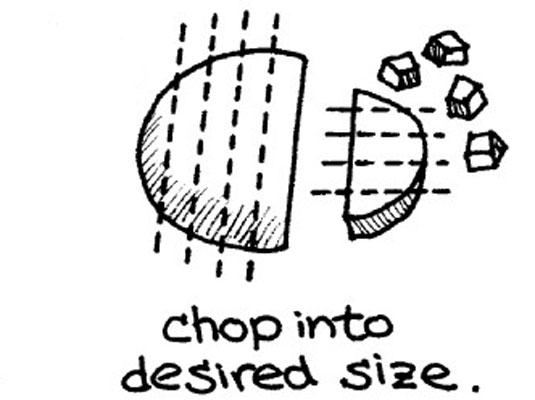 Cut it into whatever size you want.
About This Article
This article can be found in the category: