If you buy a whole pineapple, you need to cut and trim it. Trimming and cutting a pineapple may seem like a daunting task, but a pineapple cuts up pretty easily:
Lay the pineapple on its side on a cutting board, then cut off the top and bottom.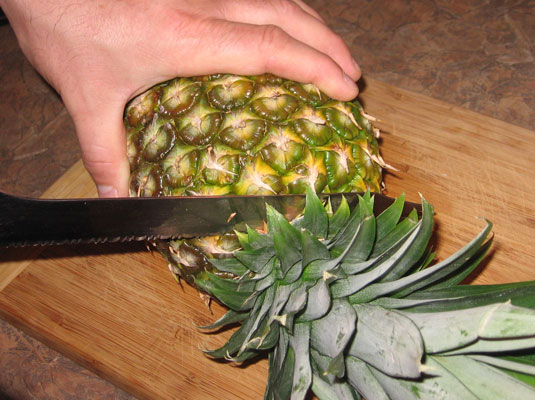 You want to remove the fronds from the top, and just take a slice off the bottom.
Set the pineapple upright and cut off the eyes.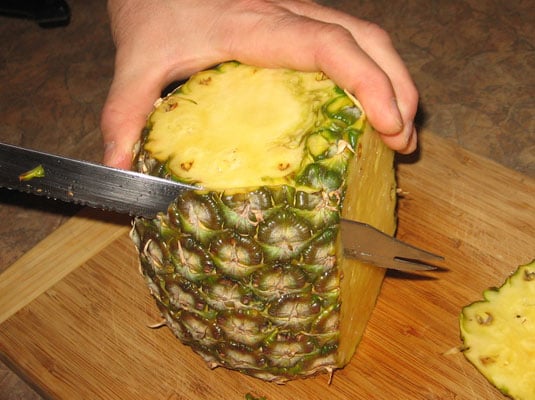 Be sure to use a sharp knife when cutting a pineapple.
Cut the pineapple in half.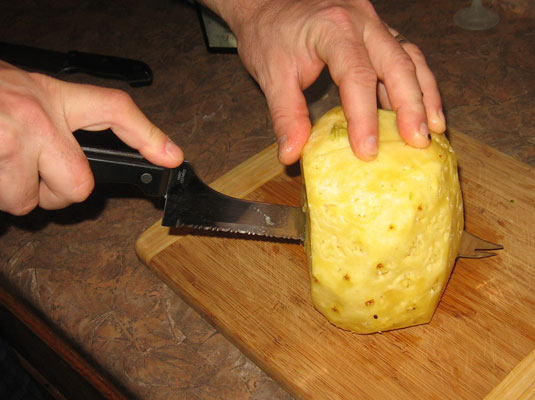 Cut it lengthwise, down to the cutting board.
Place a pineapple half on the cutting board and cut that half in half, lengthwise.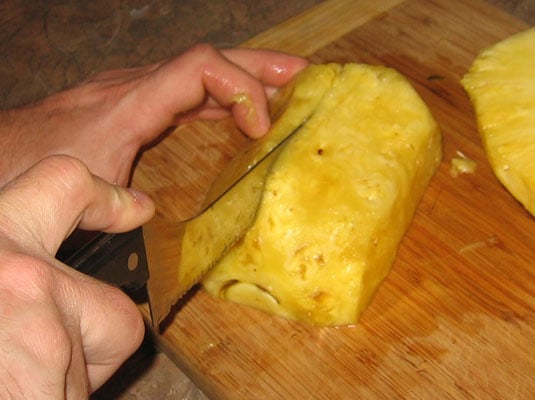 Repeat this step with the other half.
With the pineapple quarters together, cut them perpendicular to the length.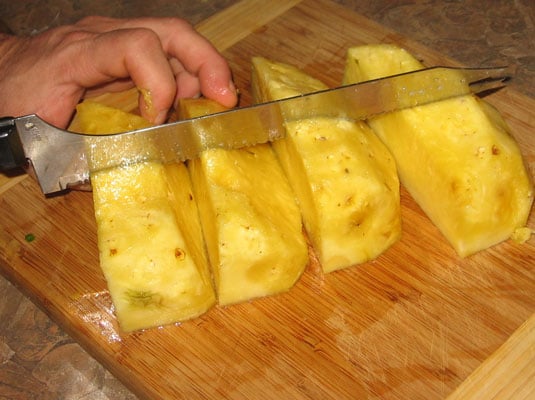 You end up with quarter slices of pineapple.
About This Article
This article can be found in the category: