Hosting Thanksgiving this year? Guess what? It's actually possible to host a fantastic Thanksgiving meal and not get completely stressed out!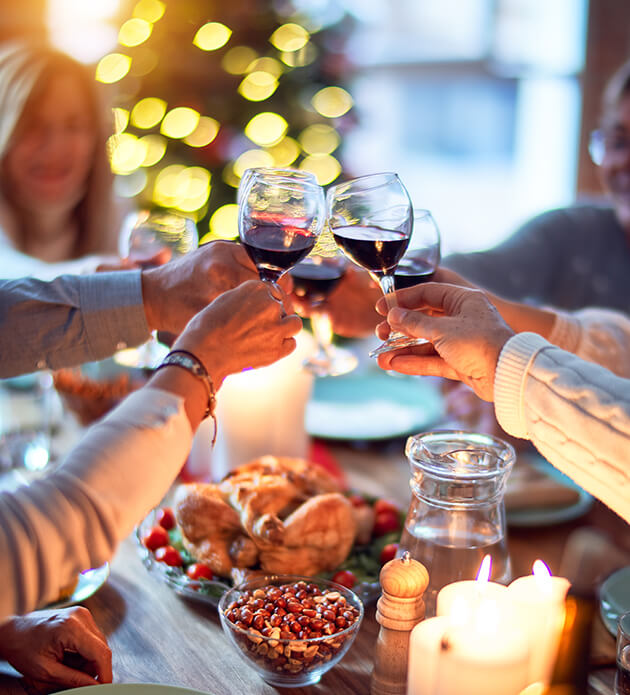 ©Krakenimages / Unsplash.com
Try these Thanksgiving hosting tips, which come from several excellent articles on Dummies.com. And, have a happy, fun, yet peaceful, holiday. Find even more great advice in our "Have a Beautiful (and Tasty) Thanksgiving" collection.
Carefully determine your menu: Start planning as early as you can and consider what you'd love to do versus what's actually feasible. Plan to have a couple of items that are more difficult and take more time, and a few items that are quick and easy.
Include room in your meal budget for beverages: Don't forget the soda; wine, beer, spirits, and mixes; and maybe some hot drinks, like cozy hot apple cider with cinnamon sticks (maybe even spiked with some rum for the adults). And don't forget the ice!
Prepare some items in advance: The more side dishes and appetizers you can prepare in advance, the easier the big day will be. Here's a solid list of make-ahead Thanksgiving dishes you can prepare before the holidays.
Follow a tried-and-true recipe for your turkey: There's a time for experimentation in cooking and a time when you're having 10 people over for dinner and you need to get it right. This would be the latter.
Don't be a hero: Ask for help, and the trick is knowing when you need it. Be realistic; if you simply have too much to do, make some calls. Can a family member make one of the side dishes or pick up the soda? People love being needed, and the goal is to have a fun, delicious Thanksgiving!
Add color and style to your platter: An easy way to create a beautiful turkey platter presentation is to garnish around the edges with a few different types of fruits and vegetables, such as: cranberries, small apples, a pomegranate sliced in half, piles of leafy greens or fresh herbs (like whole basil), and red and green grapes.
Set up early: If possible, get your decorating done and table set at least a day before Thanksgiving. It's one less thing you'll have to worry about on the holiday.
Ensure you have the essentials: Your shopping list should include supplies for your dinner party, including paper napkins, paper towels, disposable dinnerware (if you don't have enough glasses, plates, silverware, etc.), pot holders and trivets, and containers for leftovers.
Take a timeout: On Thanksgiving Day, build some downtime into your preparations. Your mind and body will work better if you can take a break. For 15 minutes or a half hour, put your feet up, watch the Thanksgiving Day Parade on TV, read an article, or just stare out the window.
Involve the kids: Getting your kids involved in preparing for the holiday is good for you and them. Depending on their ages, kids can help with setting the table, decorating, helping guests, and cleanup. Older children can help with cooking tasks and the drivers can help with shopping.
About This Article
This article is from the book:
This article can be found in the category: