As with any marketing strategy, Millennials included, it's important to use your data to identify new opportunities. This is one of the most valuable takeaways from a data analysis.

Check out some of the elements you want to be on the lookout for when identifying these opportunities within your data.
Outliers and influence points
When analyzing a data set, keep an eye out for statistical outliers or influence points that either fall out of the realm of standard deviation or manipulate the curve of the best of fit line that you've applied to your data set. (For more on the best of fit curve, see the nearby sidebar.)
Dramatic rates of change in Millennial data
Another data point you'll want to carefully review are your rates of change. Generally, over time, you'll see that your audience, engagement, and traffic grow at steady rates. You may see some fluctuations, but for the most part, that rate will remain constant.

If, however, you note that a sudden jump in the rate at which a particular aspect of your program is growing, you'll want to find out why. You'll want to identify what the source is in order to work with it and maintain the rate change for the long run. You can see an example of a significant spike in the rate of change.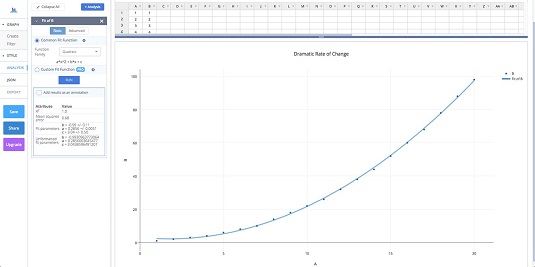 A dramatic change rate.
Sustained highs
Outliers and influence points are one thing, but if you see a major jump in a particular data set that leads to a new normal, you'll need to figure out what happened and how you can keep this new normal going. The difference between this sustained high and a variation in the rate of change is that in this case, an initial spike in rate of change simply adjusts averages without much variation in the rate of change, as shown in Figure 11-5. With the rate of change, growth is exponential as opposed to linear.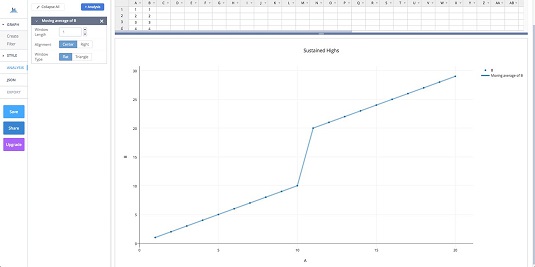 Focus on the point where change occurred.
High-value correlations in Millennial data
Keep an eye out for correlations among your data when analyzing certain key points that led to action from your Millennial audience. Millennials within a particular cluster tend to operate similarly to one another. Identifying correlations between both audience and content characteristics can help you improve your content development process and aid in hypertargeting of content to certain audience clusters.
About This Article
This article is from the book:
This article can be found in the category: