Your gamification marketing campaign may not appeal to your audience year-round. Consider having a rebranded version of your campaign with a seasonal theme, such as for the holiday period. Holiday marketing is an exciting experience, but it's also incredibly competitive. As other marketing teams around the world are scrambling to think of how they're going to celebrate the festive season, you'll have a campaign locked and loaded and ready to go.

Think about rolling out holiday marketing slogans into your campaign that tap into the warm and happy feelings your audience will have at that time of the year. Your gamification reward options don't need to change, but your designs can be instantly transformed to create the seasonal theme, as shown. For instance, your badges can have a very simple holiday makeover during the festive period.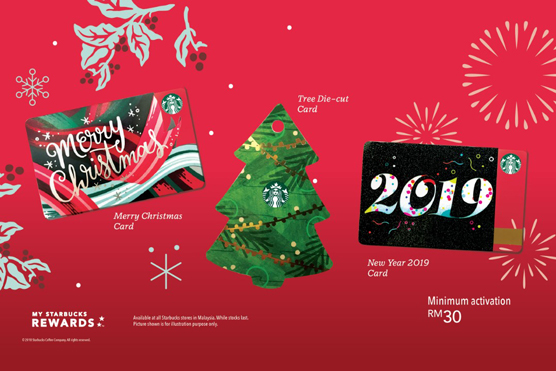 Holiday-themed campaigns can be easily integrated into existing gamification marketing campaigns such as Starbucks did with its Starbucks Rewards campaign.

Whatever seasonal strategy you decide on, you need to keep in mind that your campaign will be facing a lot of competition for your audience's attention. Your audience will be distracted with family, celebrations, and every other company launching its own holiday campaign. That means that almost every one of your competitors will be looking for a way to distract your audience and grab their attention.

The key to success is to separate yourself from the rest of the noise. Try to avoid simply becoming part of the holiday collections, and instead find a way for your holiday gamification marketing campaign to connect with your audience through emotion, excitement, and experience. You can do this by connecting the festive feelings into a road map for the user's journey. Your company will have a different experience to showcase during the holiday season than everyone else. Translate this to your team to build into the gamification model so that this uniqueness will differentiate your campaign.

Here are some strategies you should consider when developing your holiday-themed gamification marketing campaign.
Create anticipation
Building up to the event is what the holidays are all about. When you make your audience anticipate the launch of your holiday campaign, they'll naturally feel happier when they finally get to engage with the campaign. Some of the best holiday marketing ideas focus on the buildup of excitement.

The Google Santa Tracker, shown, is a great example of building excitement. By releasing new Santa content every day of December, Google got its audience noticing its brand.

Building anticipation isn't just about building excitement for the big day; it's also about building excitement for your campaign.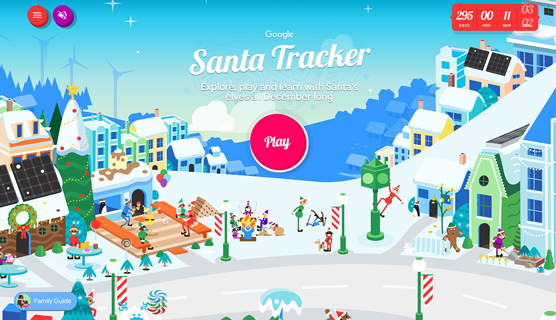 Make your audience anticipate the holiday launch like Google does with its Santa Tracker.
Giving back
At the holidays, people feel compelled to give back. Your holiday gamification marketing campaign can take advantage of this feeling, by offering your audience an experience so valuable that they feel compelled to give you something back.

If your campaign delivers a rewarding and engaging experience, your audience will
Come back next year because they'll feel a sense of loyalty to your holiday campaign
Share it on all their social media platforms and advocate for it personally in their posts
Feel compelled to engage with your company's products and services
Make 'em feel festive
When designing your holiday-themed campaign, make sure you leave your audience feeling happy and festive. If you do this, the audience will be more likely to engage with your campaign and go on to purchase your company's products or services.
Capitalize on the seasonal sentiment. For most people, the holiday season is a joyous time of year. After all, the end of December means more time off work, memories made with family, and of course, giving and receiving presents. People feel more uplifted and excited in general, so your campaign should amplify these feelings.
Create urgency
Your holiday-themed campaign should leave your audience feeling as though they're missing out on something special if they don't immediately engage with it. You can do this by displaying a very visible countdown timer that displays when your campaign will come to an end. The timer will prompt people to stop dithering over decisions and start taking action.

If you can design your holiday strategy with a clear expiration date, you can appeal to your audience's sense of urgency, which will inspire them to engage and purchase. The best holiday-themed gamification marketing campaigns are the ones that recognize the finite state of the festive period and make sure the audience appreciates the urgency of engaging immediately.
Personalize your content
When building your holiday-themed gamification campaign, think about how you can create content that your audience will want to share with their network. Typically, people will place a larger sense of value on things that they can personalize.

Office Depot/OfficeMax's ElfYourself, shown, is a great example of this. Office Depot/OfficeMax gave its audience the chance to create a completely customized experience, which could then be shared easily on all social media platforms.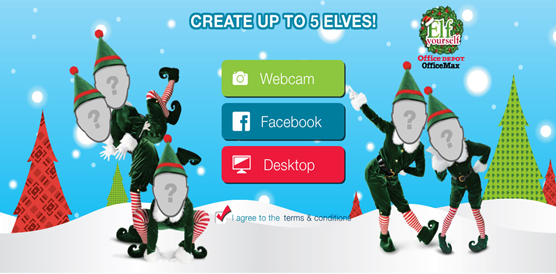 Customizable seasonal experiences, like Office Depot/OfficeMax's ElfYourself, have a better chance of getting shared by your audience.
This helps your company to develop a stronger emotional connection between your brand and your audience. Another popular example is the Oreo Design a Pack campaign, which tweeted out an invitation to design and personalize a pack of Oreos for friends and family members.
About This Article
This article is from the book:
This article can be found in the category: