After you go shopping, you have to deal with the not-so-fun part — paying for all your new items. The signs in this table cover the variety of ways to pay for those purchases and signs for other money-related words.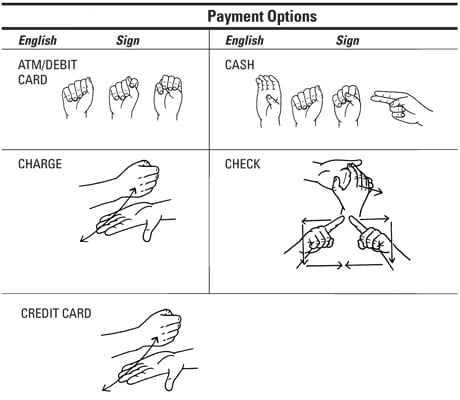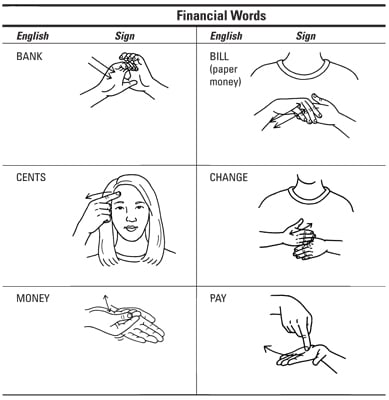 These sentences can get you some experience signing about money:
English: I'll pay with my credit card.

Sign: CREDIT CARD — PAY WILL ME

English: She wrote a $50 check.

Sign: FINISH — CHECK DOLLARS 5-0 — WRITE HER

English: The bank gave me an ATM card.

Sign: A-T-M CARD — BANK — GIVE ME
You can sign credit cards two different ways:
The old way: Sign CREDIT CARD MACHINE, as shown in the preceding table.

The new way: Outline a card shape and then show the motion of swiping it through a machine.
About This Article
This article can be found in the category: