To make plans (or even just discuss about what you did over the weekend) with Deaf friends, you need to know how to sign time of day, as well as days or weeks. Sign about time with these American Sign Language (ASL) terms.
Check out this table for the days of the week.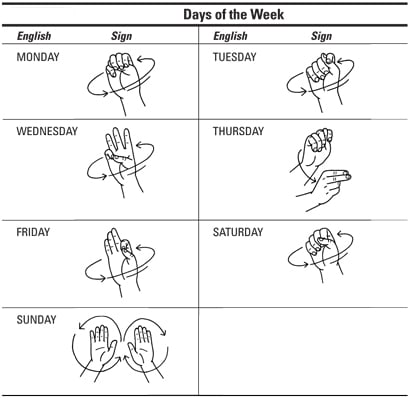 Use the first letter in the manual alphabet to sign the weekdays and Saturday, but use T-H for Thursday. Sunday is signed in a circular motion.
This table includes some time-related terms.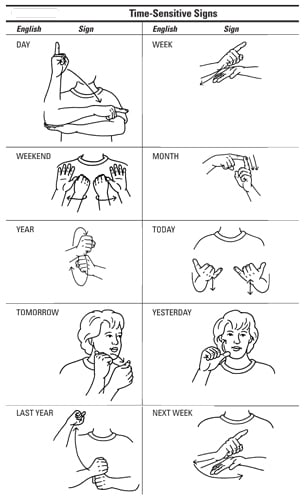 About This Article
This article can be found in the category: